Joe Biden Just Got His Latest Approval Ratings – And They Are Historically the Lowest Seen by Any President at This Point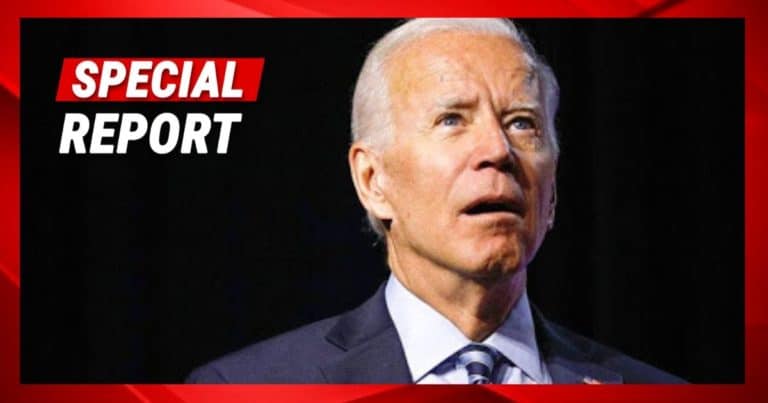 What's Happening:
Since August of 2021, Biden's approval numbers have plummeted. But to the shock of many, the pre-scripted administration did nothing to course-correct.
These days, it seems the news have finally reached old Joe. But the administration continues losing policies. Now, he's hit a new, terrible milestone.
From Rasmussen Reports:
The Rasmussen Reports daily Presidential Tracking Poll… for Monday shows that 38% of Likely U.S. Voters approve of President Biden's job performance. Sixty percent (60%) disapprove.

The latest figures include 17% who Strongly Approve of the job Biden is doing and 50% who Strongly Disapprove. This gives him a Presidential Approval Index rating of -33.
That's pretty bad, but it's even worse for Quinnipiac.
From YouTube:
A Quinnipiac poll showed President Joe Biden's approval rating has fallen to 33% as Americans are spending $460 extra a month, during a segment on WWHO (CW) (Columbus, Ohio) on 6/13/2022.
The latest approval polls are not good for Joe Biden. Whoever was dumb enough to vote for this guy is realizing what a mistake it was.
Biden's approval for Rasmussen sits at 38% with a dreadful -33 net approval.
But for Quinnipiac, it's even worse. It sits at 33%, one of the lowest approvals he's gotten since entering office.
The reason for these dismal showings is no secret. Biden promised to "build back better," but has only managed to make a mess of the entire country.
It seems the only people he's helping are globalists and special interest groups, including his buddies in China.
And he's managed to hurt his approval among young Americans and Hispanics the most.
From New York Post:
The survey, conducted June 3-6, found that 22% of Americans ages 18-34 approve of Biden's performance — the lowest rating of any age group. Just 24% of Hispanic voters and 49% of black voters said they approve of Biden's work.
Young Americans are suffering the most. They are struggling to find good-paying jobs, pay off student loan debt, and purchase a house for the first time.
And despite the Democrat Party's propaganda, minority Americans are suffering big time, thanks to Joe. And they are giving him failing grades.
He's all but lost Hispanic voters, with a pathetic 24% support. And he's even underwater with black voters.
If he thinks he can recover from this, by doing nothing, he truly is insane.
Key Takeaways:
Joe Biden's approval numbers are at the lowest point in major polls.
He's 38% with Rasmussen and 33% with Quinnipiac.
Only 22% of young Americans and 24% Hispanics approve.
Source: Rasmussen, YouTube, New York Post