To Pay For Biden's Blowout Bill, Elizabeth Warren Plans To JACK UP Taxes On American Taxpayers Worth Over $50 Million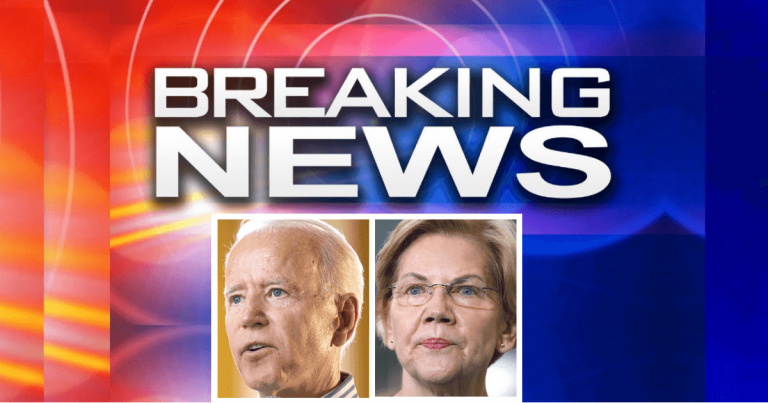 What's Happening:
Democrats in D.C. continue to fight for their massive $1.9 trillion COVID relief bill.
But Republicans are pushing back, pointing to reports from the CBO that only 1/3rd of the actual spending goes toward the pandemic.
A significant amount will help fund left-wing projects and goals. Democrats aren't even apologetic about it.
Plenty are asking how is the government going to pay for all this spending. But, don't worry. A radical socialist who couldn't get the nomination has a "brilliant" idea.
From Daily Mail:
Sen. Elizabeth Warren rolled out her plan Monday to slap a 2 per cent annual wealth tax on people whose net worth is over 50 million and up to $1 billion – setting the stage for debates over how to pay for Joe Biden's infrastructure and environmental proposals…

In addition to the 2 per cent tax on individuals and trusts worth up to $1 billion, it would impose an additional 1 per cent surtax on assets over $1 billion, hitting billionaires with a 3 per cent tax.
Elizabeth Warren wants to hit the millionaires and billionaires with a 2% annual "wealth tax" to pay for the radical spending of Biden's $1.9 trillion "COVID" bill.
Of course, she is backed by fellow socialist Bernie Sanders and their counterparts in the House.
On top of that, the bill will also hit billionaires with another 1% tax, bring their total up to 3% a year.
You might be saying to yourself, "Hey, three percent isn't that much. Why can't these super-rich folks pay it?"
Except, this plan punishes the most success of our country arbitrarily, to pay for programs that have been proven not to help those in need.
If you really want to lift the poor out of poverty, you let the rich start businesses, hire employees, and increase the wealth of the country. You don't hammer those very people with ridiculous taxes, just to pay for your reckless spending.
And let's not forget that the rich of this country aren't piggy banks filled with endless stores of cash. Even their money will run out, if this out-of-control Congress keeps taxing them.
Then there is the fact that the super-rich have ways of avoiding paying taxes, if necessary. They can move their money to other countries, lay off workers in their companies, raise prices of needed goods and services—or simply leave the country entirely.
All that means is this "tiny" 3% tax will end up hitting the rest of us, hard. And when Democrats can't get the cash they need from the super-rich, they will raise taxes on middle- and working-class families.
Now, this plan doesn't sound as nice as it did, does it?
Key Takeaways:
Elizabeth Warren wants to raise taxes on the rich to pay for Biden's $1.9 trillion scheme.
It will hit millionaires with a 2% annual tax and billionaires with a 3% tax.
Rich citizens notoriously find ways to avoid paying taxes, putting the burden on the middle class.
Source: Daily Mail