Biden Betrayed by Liberal CNN in 5-Level Report – Joe Is Underwater on "the Economy, Gas Prices, Inflation, Crime"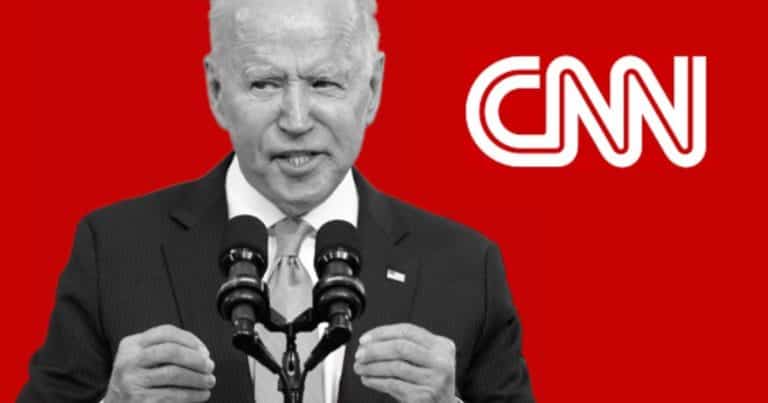 What's Happening:
One thing you can count on is liberal media outlets protecting Joe Biden. He could be the worst president in history and they'll still celebrate him.
But, suddenly, CNN is not spinning Joe's failures as wins. In fact, at least in one segment, they point out 5 areas in which he is drowning.
From YouTube:
CNN's John King said President Joe Biden is "underwater on the economy…gas prices…inflation…crime," during a segment on CNN's "Inside Politics" with John King on 8/1/2022.
CNN'S Joe King pointed out five key areas in which Biden is failing with voters. Those are the economy, gas prices, inflation, abortion, and crime.
Most voters disapprove of Biden's handling of these issues by large margins. And these are key issues that can make or break a presidency.
And make or break an election.
This comes as no surprise to anyone who has been paying attention. Joe Biden has been asleep at the wheel as these problems exploded out of control.
It has been the administration's very policies that made most of these issues worse.
CNN really has no choice but to point it out. But, keep in mind, that the network still might try a way to help Joe.
They can admit he's losing in approval polls, while still claiming he's doing a good job. After all, CNN can just blame "irrational" voters for these polls—and defend Joe in the process.
CNN's Van Jones even recently claimed Joe was doing a great job, as long as you ignore the last six months.
Never underestimate the left's ability to spin failures as wins.
But these polls aren't going to change anytime soon. Biden has had many chances to right the ship, but only made things worse.
His administration appears out of touch with nearly every segment of America. Even now, he is poised to pass a spending bill that will raise taxes and make inflation worse.
The very last thing he should be doing.
Expect these poll numbers to get even lower.
Key Takeaways:
CNN admitted Joe Biden was failing on five key issues.
He is underwater in approval for the economy, gas prices, inflation, abortion, and crime.
The liberal network was forced to confront Joe's failing presidency.
Source: YouTube