Biden Sent Spinning by Democrat in 2024 Election – The Presidential Incumbent Just Got Challenged by Maryland Candidate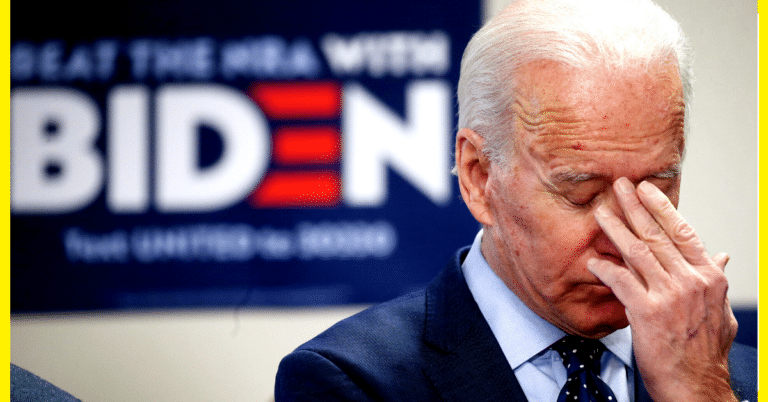 What's Happening:
Things are not working out for Joe Biden. With tanking approval numbers, even left-leaning CNN is turning on him.
Democrats are trying to distance themselves from him, with the midterms approaching.
And now, he has his first 2024 primary rival.
From The Western Journal:
Activist Jerome Segal, who placed ninth among 10 candidates seeking the Democratic nomination for governor in Maryland, at one point was also among the many Democrats seeking the nomination in 2020, said Monday he is in the race, according to Newsweek.
An activist by the name of Jerome Segal, who failed to win the Democrat nomination for the Maryland governor race, announced his 2024 candidacy.
It seems the leftist was going to wait until after the 2022 midterms to reveal his plans, but Biden forced his hand.
Segal claims Biden's "embarrassing" trip to the Middle East triggered an early announcement.
Like many people on the left, Segal was shocked that Joe Biden would bump fists with the crown prince of Saudi Arabia.
Apparently, tanking the American economy, leaving the border open, or shutting down our energy sector didn't bother Segal.
Fist bumping a world leader was the thing that got him hot and bothered.
Biden continues to maintain that he will be running for a second term. But the tide is strong against him.
Numerous polls have come out recently that reveals most Americans don't want him to run.
In fact, a majority of Democrats don't want the man running again.
It's unclear what kind of impact Jerome Segal will have on the 2024 primary race. But he could be the first of many Democrats who will try to challenge Joe.
Many people have speculated if Kamala Harris—or even Hillary Clinton—will try to force Joe out for a run themselves.
We'll have to see what happens next.
Key Takeaways:
Activist Jerome Segal announced his candidacy for the 2024 Presidential race.
He is the first Democrat to plan a primary run, potentially against Joe Biden.
Biden still intends to run for re-election, despite dismal approval and polling.
Source: The Western Journal