Biden's Democrat Party Plan Slips Out – He Would Force U.S. To "Welcome Hundreds Of Millions Of The World's Migrants," According To Breitbart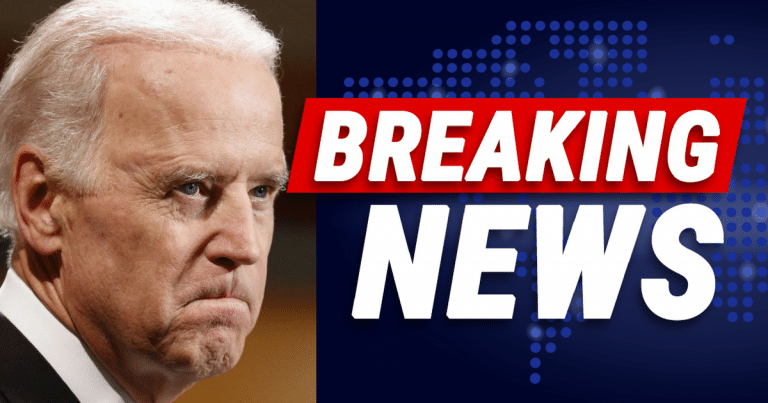 President Donald Trump keeps building his wall, but Democrats, led by Joe Biden, might put a sudden stop to it.
In fact, a new proposed policy platform for the DNC shows sweeping reform that would halt wall construction and affect all the globe's migrants.
It's called The Biden-Sanders Unity Task Force Recommendations, and it makes a dramatic statement:
It would give asylum to basically everyone who wants to come here.
Drafted by supporters of presumptive presidential nominee Joe Biden and Sen. Bernie Sanders (I-VT), it's an all-encompassing document.
Via Breitbart:
The document … would provide amnesty and a pathway to U.S. citizenship to the 11 to 22 million illegal aliens living in the nation and welcome hundreds of millions of the world's migrants.
First up, the plan wants to expand asylum for migrants arriving at the U.S./Mexico border.
It would force immigration authorities to release all migrants into the interior of the U.S. while awaiting their hearings.
The plan also ends construction of Trump's wall, stops deportations for all undocumented citizens, and ends all travel bans.
This means the bans in place on national security-risk nations, such as China, Iran, and Brazil, would disappear.
But there's more:
Restarting DACA for young aliens
Restraining DAPA for the parents of DACA aliens
Rescinding Trump's "national emergency" at the border
Increasing refugee resettlement
Gives Obamacare to DACA aliens
Forces Americans to subsidize welfare-dependent legal immigration
Expands the scandal-plagued U visa program
Restarts employment-based green card system
This plan is bound to face some backlash, simply because it's so broad and drastic in its approach.
Critics will undoubtedly cite the fact that 35 million Americans are currently unemployed or underemployed.
As a result, bringing in over 2.5 million immigrants and asylum seekers could be seen as unwelcome.
While it's unlikely that the entirety of the plan will ever take effect, it makes the DNC's stance on the topic quite clear.
And it's bound to rile the Trump administration, so expect a response in the near future.
Key Takeaways:
A new Democrat policy proposal invites all the world's asylum seekers to the U.S.
The plan also calls for ending construction on the southern border wall. Additionally, it gives healthcare to DACA residents, and expands the U visa program.
The overarching document will likely incur plenty of pushback from Republicans and the Trump administration.
Source: Breitbart