Democrats Just Bodyslammed President Biden – They Are RAGING Over New Explosive Crisis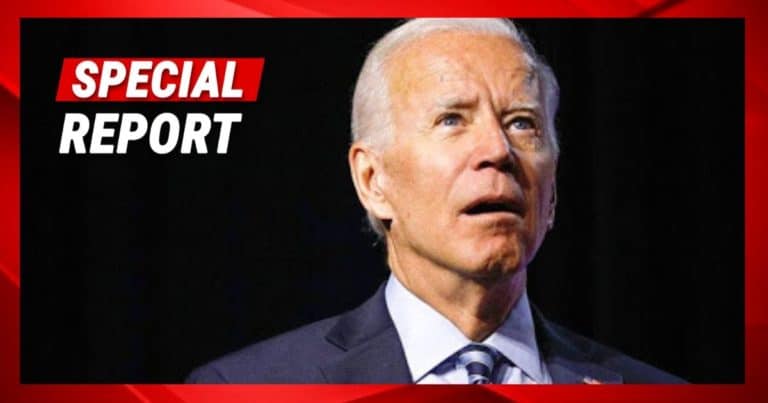 What's Happening:
Wow, has Joe Biden only been in office for two months? Because he couldn't be more of a failure.
Nearly every decision he's made has helped the corrupt elite and hurt regular Americans.
He rolled back key policies made by President Trump. The worst has been removing protections on our Southern border. It didn't take long for the illegals to come flooding in.
(Some even wore shirts appealing to Biden, for crying out loud.)
Some leftists had the gall to blame Trump for Biden's border crisis. But now, a few Democrats are willing to stand up to Biden's epic mess.
From Daily Wire:
Three Democratic lawmakers slammed the Biden administration over the border crisis that has unfolded on its watch, saying that the messaging from the administration needs to change quickly…

"Well, first of all, if you tell people 'don't come now, come later,' I mean we got to have a more concise, clear message and say, you know, you can't … come if you don't do this correctly," Cuellar said. "Message number one from the administration has to be changed."
Democrats are calling out Biden for his mixed messaging and weak leadership on the border.
They claim he needs to let illegals know they can't "come later," but that they need to "do this correctly."
A Democrat saying immigrants need to follow the laws? Did hell just freeze over?
They are also repeating what the Mexican president said, that Biden's weakness is fueling criminal organizations.
Democrat Cuellar revealed that the more illegals flood our border, the more money the cartels can make.
He's not wrong. The criminal cartels in Mexico and beyond milk illegal immigration for all it's worth.
They exploit desperate aliens to smuggle drugs into this country. They use illegals like fodder for their criminal operations. Not to mention how their sex trafficking operations thrive, when there are thousands of young women and girls at their disposal.
I find it shocking that Joe Biden and the rest of the Democratic Party, turn a blind eye to such a crisis.
Aren't they the "compassionate" party that cares about the underprivileged? Yet they don't care cartels are thriving thanks to our weak border?
Perhaps Biden doesn't even know what's going on? That is the best reason, but still inexcusable.
Key Takeaways:
Democrats are turning on Biden over his failings at the border.
They are calling out Biden's weak messaging, all but encouraging illegal immigration.
They also point out Biden's failure is fueling criminal operations at the border.
Source: Daily Wire