Biden's DOJ Opens Criminal Trump Investigation – Attorney General Garland Is Officially Going After Donald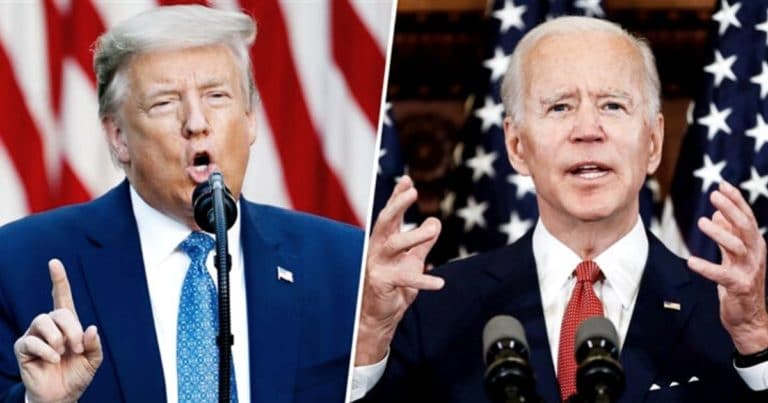 What's Happening:
As Biden continues to fail, Democrats are scrambling for ways to distract the public—with attacks against Donald Trump.
They spent plenty of time (and money) on their "J6 Commission." But nobody was really convinced to change their positions.
Now, Biden has enlisted the help of his attorney general to take a major step against Trump, but he may have just gone too far.
From The Washington Post:
The Justice Department is investigating President Donald Trump's actions as part of its criminal probe of efforts to overturn the 2020 election results, according to four people familiar with the matter…

Prosecutors who are questioning witnesses before a grand jury — including two top aides to Vice President Mike Pence — have asked in recent days about conversations with Trump, his lawyers, and others in his inner circle…

Federal criminal investigations are by design opaque, and probes involving political figures are among the most closely held secrets at the Justice Department. Many end without criminal charges.
Pretty convenient timing. Just as Democrats wrap up their J6 Commission (which failed to spark interest among Americans), word leaks that the DOJ is "investigating Donald Trump."
The reality is, if a legitimate federal investigation is being conducted, we'd know little about it.
Given the sensitivity of such a massive situation, the DOJ would go to great pains to prevent information from reaching the public—and potentially jeopardize their work.
But now, right before the midterms and after Democrats' failed with their commission, this information comes out.
Keep in mind, that the man running this investigation–Merrick Garland–is a Biden appointee. A liberal who has political reasons to go after Trump.
And this news comes after years of Democrats accusing, investigating, and slandering Donald Trump and his administration.
Can we trust that this investigation is A) real or B) going to prove anything?
It appears Democrats have decided Trump was guilty long before any investigations were launched. And considering how badly they are doing just before the midterms, they could do anything to distract the public.
Is it possible they "leaked" vague details about this investigation, hoping it would hurt Trump's efforts in boosting GOP candidates?
(Also, considering rumors that he is soon to make a 2024 announcement?)
We can't be sure. But our minds go back to two failed impeachment attempts and a Mueller probe that came up with nothing.
Key Takeaways:
Rumors have come out that the DOJ is investigating Trump over January 6.
The DOJ has questioned witnesses concerning the 45th president's actions.
This comes after numerous attempts by the left to investigate and slander Trump.
Source: The Washington Post