Biden Drone Strike Investigation Hits The Street – Review Claims It Found "No Negligence" In Mistaken Strike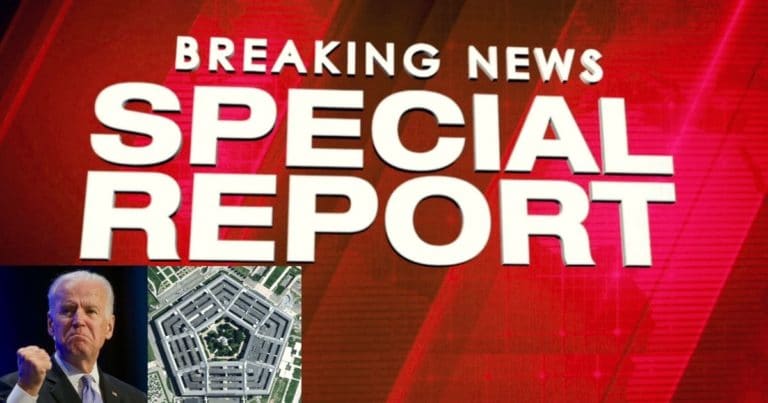 What's Happening:
After the events at Kabul airport, Joe Biden vowed to "hunt down" those responsible. Soon afterward, we learned our Pentagon struck a vehicle. We were told they took out several ISIS-K agents ready to strike.
But, we soon learned it was a shocking mistake.
Biden's Pentagon killed innocent bystanders, including children. As outrage grew, the Pentagon vowed to conduct an "independent" review. And, conveniently, nobody is in trouble! From Politico:
An independent Pentagon review has concluded that the U.S. drone strike that killed innocent Kabul civilians and children in the final days of the Afghanistan war was not caused by misconduct or negligence, and it doesn't recommend any disciplinary action, The Associated Press has learned.
How nice. An "independent" review of the Pentagon (conducted by an Air Force member) concluded nobody was to blame for the bungled strike that killed numerous civilians.
The report claimed there was no "misconduct or negligence," despite the military being wrong about everything they said about the strike.
How is that even possible? Doesn't the military use something called "intelligence"? They aren't supposed to move unless they know for sure it is the best option. Why did they strike this vehicle and the surrounding area, if they didn't know for a fact they'd be hitting ISIS agents?
The lieutenant general claimed there were some "breakdowns in communication" that lead to the death of bystanders. Uh-huh, I'll say. But he claimed that the "mistaken" act happened despite "prudent measures."
I smell a rat, don't you? How could have there been "prudent measures," when the car did not have the people they thought it did? Isn't our military supposed to be the best in the world? Shouldn't they have known the difference between tanks of water and explosives?
It's hard not to wonder if the fix is in with this investigation. Why was a group outside the military not allowed to investigate this matter?
Why has no one been fired over this incident? Or over the entire Afghanistan pullout debacle?
And why isn't the House or Senate demanding more details? It's as if they expect us to let them sweep this shameful disaster under the rug.
Are you going to let them do that?
Key Takeaways:
An "independent" investigation into the Pentagon's civilian strike claimed no negligence occurred.
It appears nobody will be punished for a strike that killed numerous bystanders including children.
The Pentagon previously claimed they struck a car full of ISIS-K agents.
Source: Politico