New Biden Evidence Found By Ingraham – Did Joe Biden Silence A NYT Reporter?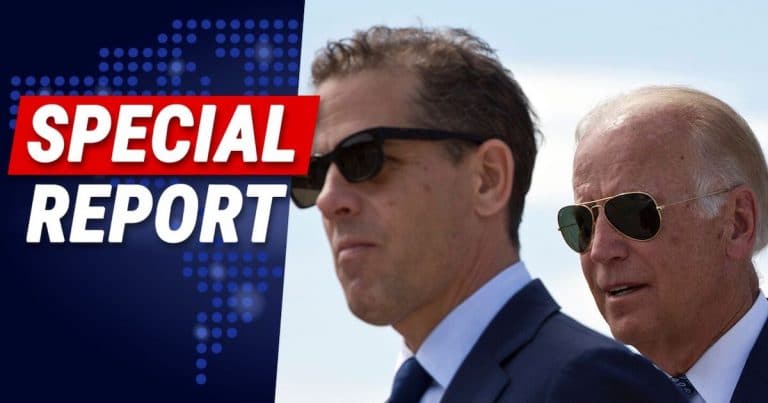 Joe Biden just can't escape the train of bad news hitting his campaign. And we just found another…
Here's a quick rundown of the events:
By now, we all know about his son's high-ranking position with Ukraine company Burisma Holdings and we all know Burisma has been in and out of trouble for a few years now.
But we didn't know about this.
As it turns out, Fox News host Laura Ingraham might've stumbled on a treasure trove of new evidence:
Fox News host Laura Ingraham reported Wednesday evening that she obtained a chain of State Department emails stemming from a standard request for comment from New York Times journalist Ken Vogel…
The emails seem to show that Obama officials met with Ukraine officials in January 2016 regarding Burisma and Biden.
This NYT reporter Ken Vogel made it clear back in 2016 that he knew of these meetings taking place, was going to report on them and was asking for comment.
But according to Ingraham, it appears Vogel never published these findings.
Odd, don't you think?
Well here's a BIG coincidence for you:
Joe Biden announced his candidacy for president on April 25 … just one week before Vogel started digging into this story.
If news of this had gotten out just a week after Biden announced he was running for President in 2020, it could spell disaster for his campaign.
So anytime a story is randomly punted into non-existence by a large media org, you have to ask yourself: Who stands to gain the most from this?
Well that one should be easy for you America… may be the guy who just announced his Presidency?
America should've known about Hunter Biden and Burisma years ago. NYT seemed to know about it back in 2016 and Obama knew it about it before then according to the Ingraham emails.
However, in today's world of corrupt media, it's not surprising that it took until 2019 before Biden and Burisma hit major headlines.
If this is true, it sure seems like a cover-up … don't you think?
Source: Washington Examiner