After Biden Denies Knowing About FBI Raid – Evidence Now Claims the White House Was "Intimately Involved"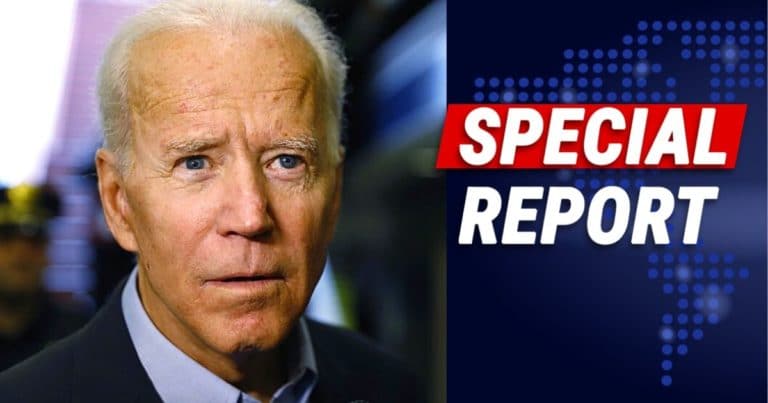 What's Happening:
Plenty of questions remain about the unprecedented raid on Trump's home. It's no secret many Americans are outraged.
But what about Joe Biden? The White House has been very quiet, saying only it had "no knowledge" of this investigation.
Now, reports are coming out that seem to shatter that claim.
From Breitbart:
President Joe Biden's White House was intimately involved in the Department of Justice's (DOJ) criminal probe into former President Donald Trump…

"The memos show then-White House Deputy Counsel Jonathan Su was engaged in conversations with the FBI, DOJ and National Archives as early as April…

"By May, Su conveyed to the Archives that President Joe Biden would not object to waiving his predecessor's claims to executive privilege, a decision that opened the door for DOJ to get a grand jury to issue a subpoena compelling Trump to turn over any remaining materials he possessed from his presidency."
Now, this is very interesting, isn't it? The administration claimed it was not involved in the DOJ's investigation against Trump. Nor did it know about the raid on his home.
That was hard to swallow at the very start. How could the White House not know about an investigation against a former president? This is no small case.
But now memos and emails have been released, showing that then-White House Deputy Counsel Jonathan Su was working with the FBI, DOJ, and National Archives are early as April.
Su convinced these agencies that Biden would "not object" to the waiving of Trump's executive privilege. That paved the way for the FBI's investigation and raid.
Executive privilege is meant to protect a former (or current) president from investigations or political attacks that could undermine their work.
Yet Su claimed Biden would have no problem to getting rid of Trump's executive privilege. Why? What was the justification?
Did Su imply that Biden himself said this? That seems to be one way of looking at this report.
And if Biden was behind the series of events that led to the raid, it sends this entire case in a new direction.
Biden might have been behind the raiding of the home of a political rival and possible future rival.
Remember when Democrats impeached Trump over a phone call?
Key Takeaways:
Newly released memos show that the Biden administration was involved in the FBI raid against Trump.
Then-White House Deputy Counsel Jonathan Su said Biden would support the waiving of Trump's executive privilege.
This decision apparently allowed the FBI to go after Trump and raid his home.
Source: Breitbart