Days After Biden's FDA Unloads Major Juul Ban – A Federal Court Steps in and Temporarily Blocks Joe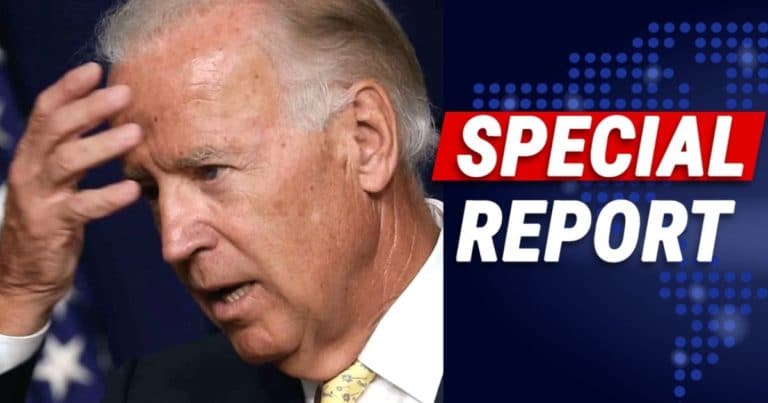 What's Happening:
Biden continues to baffle Americans by prioritizing things that are of the very least importance.
Meanwhile, he neglects the ongoing supply chain crisis and rising gas prices.
What is he doing instead? Going after a major e-cigarette company. Yeah, that's more important than Americans getting to work!
And now, a federal court just slapped Joe in the face.
From CBS News:
A federal court on Friday granted a request by Juul Labs to temporarily block an order by the Food and Drug Administration to stop selling its electronic cigarettes in the U.S…

The FDA said Thursday that Juul must stop selling its vaping device and its tobacco and menthol flavored cartridges.
Biden's FDA demanded Juul Labs to immediately stop selling their products in the United States. The sweeping rule would have shut down the business entirely, at least in America.
The agency claims this is to "bring scientific scrutiny" to the industry.
So, Biden is letting regular cigarettes continue to be sold, but e-cigarettes, which seem to be less harmful, are banned?
What is this guy smoking?
Juul sued and a federal court blocked the ban temporarily.
Biden claims he wants to force vaping and e-cigarette companies to prove their products "benefit public heath."
Really? Why isn't he doing that for alcohol and cigarettes? Why not do the same for fast food and donuts?
It's unusual that Biden is targeting one industry on seemingly flimsy terms. Perhaps he is doing this to establish more government regulation—to force these companies to start paying the same fines and fees as tobacco products?
Biden might not be interested in the "public health" as much as he's interested in shaking down these companies for more money.
His scheme to dramatically raise taxes via this "Build Back Better" plan failed, so he is going after companies via federal agencies.
Key Takeaways:
Biden's FDA demanded Juul stop selling its product in the United States.
The company sued and a federal court blocked the order.
Biden is apparently going after vape companies, as the economy tanks.
Source: CBS News