President Biden Strikes Fear into the Heart of Patriots – His Homeland Security Now Allows Migrants in with Concerning Ties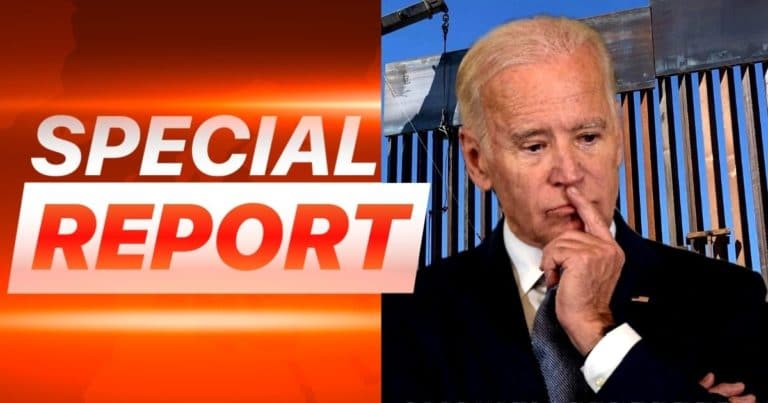 What's Happening:
We have watched as Joe Biden's immigration policy seem to have failed to keep the border safe. His DHS has all but ignored the border crisis, even as millions continue to enter the country.
Republicans warned Biden's policies would allow dangerous people to enter the country. But now, Biden seems to be rolling out the red carpet for them.
From Just the News:
People who worked with terrorist groups will now have an easier time entering the U.S. legally.

Last week, the State and Homeland Security departments announced they had altered the Immigration and Nationality Act, a federal law, to grant entry into the U.S. and other "immigration benefits" to those who provided "limited" or "insignificant" material support to designated terrorist organizations.
Biden is lowering the standards for immigration once again. This time, he is letting in people who had ties to our enemies.
Those include people who did business with them or had familial connections. Of course, such changes can open the door to all kinds of problems.
How does someone prove they weren't helping these groups? If evidence pops up that they did, will Biden's people look hard enough to ensure it was only "limited"?
And why should it be okay if it was just "limited"? We are talking about groups who had our country and our allies.
Why should we allow them into our country? And how do we know that this "limited" help doesn't suggest they did plan to do more, but couldn't?
Biden is seemingly going out of his way to endanger Americans. He's left open the border, so drug cartels and smugglers have free rein.
And now, he will be allowing these people to freely enter the country?
All the while, he is putting Americans last. Some families can't even get baby formula, but Biden is rolling out the red carpet for strangers?
At every turn, he appears to be ignoring the country and bowing to everyone else.
Key Takeaways:
Joe Biden will be allowing aliens who provided "limited" aid to our enemies into the country.
This comes as Biden allows the border to be out of control.
Biden's immigration policies have put the U.S. in danger.
Source: Just the News