Biden Insider Turns On Hunter And Joe – The Pro-Democrat Navy Veteran Turns Over Documents, Claims Joe Is 'Big Guy'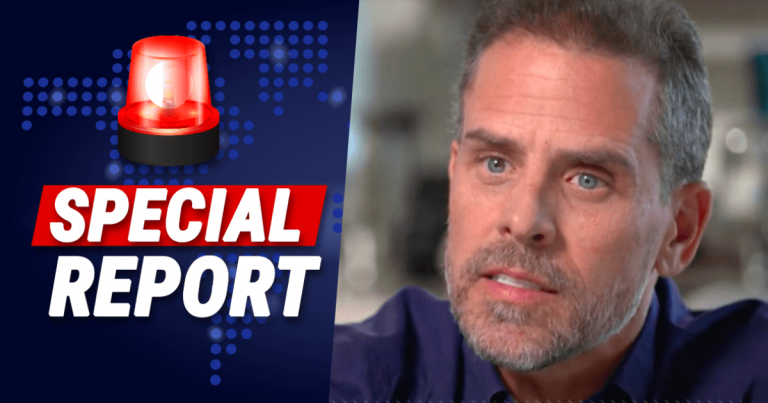 What's Happening:
Every day the Hunter Biden story is confirmed by new evidence.
Joe Biden keeps hiding from the story, refusing to commit to any answers.
And he should be hiding; what this story suggests would put the man in the slammer.
The biggest nail in the coffin may have come today. One of Hunter's former partners has just confirmed some of the worst parts of the story.
Biden family insider Tony Bobulinski has provided a trove of documents to U.S. Senate investigators from the Senate Homeland Security and Senate Finance Committees, Breitbart News has learned…

Bobulinski, the recipient of one of the emails retrieved from Hunter Biden's laptop, went public on Wednesday night with a statement saying he confirms its authenticity and detailed how former Vice President Joe Biden — the Democrat nominee for president in this year's election, which is just over 10 days away — was personally involved in many dealings with his son's business associates.
A Biden family associate just dropped a bomb in the form of documents sent to the Senate (and press).
Bobulinski claims that Joe Biden was closely linked to many of Hunter's dealings. He provided texts that suggest that Biden was involved in deals, but they worked to keep his name out of them.
All this happened before and after Biden was vice president.
The media and Democrats have tried to discredit this story. Without evidence, they claimed this was all "Russian disinformation."
Both DNI and the FBI debunked this claim, saying Russia has nothing to do with this.
The more news that comes out from this story, the more Americans are demanding answers.
Joe continues to run from the situation. But he can't run forever.
This does more than damage his election chances. If these emails are real, it paints a very bad picture for Biden.
It seems Biden was up to something that not even Clinton was accused of. That's pretty bad, no matter how you slice it.
But will we get the answer we demand? More importantly, will our government bother to investigate this?
Key Takeaways:
A former Hunter Biden associate is confirming the laptop scandal.
He provided the Senate with documents that appear to prove the laptop's real.
Bobulinski claims Joe Biden was involved and profited off his son's business.
Source: Breitbart