Just Days After the 2022 Midterms – President Biden Jumps on a Plane and Flees the Country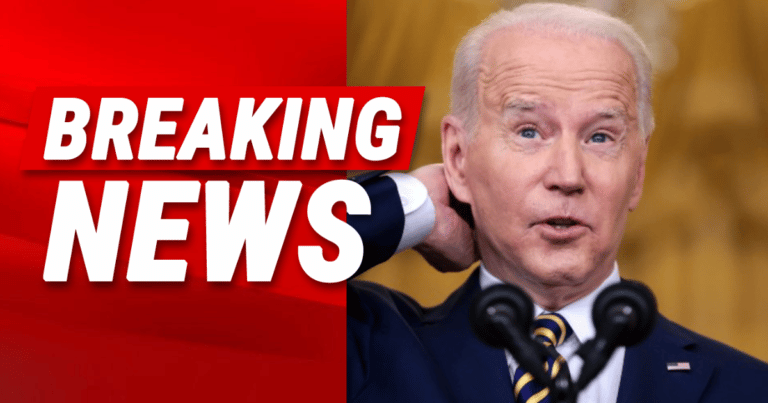 What's Happening:
Joe Biden appeared defiant the day after the 2022 Midterms. It seems old Joe got cocky after a "red wave" didn't knock out Democrats. He went along with the media spin, pretending like Democrats won the night, despite losing in numerous key races.
But it doesn't appear Biden is as confident as he seems. He's lost the House, meaning his agenda will stall for the rest of his term. Critical races are still being decided, including a runoff Democrats need to win to keep the Senate.
What is Biden doing, just days before the runoff? Fleeing the country.
From Breitbart:
President Joe Biden flew out of Washington, DC, late Thursday night to begin a series of meetings on global environmental and economic issues, as former U.S. vice president and climate activist Al Gore praised Biden as a "climate hero in my book." […]

Next up on the around-the-world trip are meetings of Southeast Asian leaders in Cambodia and a Group of 20 (G-20) summit meeting for leaders of the world's largest economies in Bali, Indonesia.
Oh! So soon after the "winning" midterms, Biden packed his schedule with a long overseas trip. How mysterious. You'd think if Biden was really confident in his party's future, he'd stick around in America and help.
Instead, he is turning tail and running, to avoid criticism and backlash from Democrats losing the House (and more). It's particularly surprising that Biden will not be around to help Warnock win his re-election race.
Especially since Walker is in a good position to win the runoff, now that the Libertarian candidate won't be taking some of his votes.
If Democrats were in a really good position, why is Biden hiding from the American media? His travel plans appear to be mostly symbolic, photo ops and hand-shaking with other world leaders. Instead of sticking around planning with Congress for their next term, he's a no-show.
That's because Biden has no intention of working with a Republican-controlled House or a Republican-controlled Senate. A true president, we'd imagine, would be trying to negotiate deals for the good of Americans.
Especially with inflation continuing to hammer consumers and gas prices steadily rising.
Instead, puppet Joe is running away, hoping someone else will clean up this mess.
Key Takeaways:
Joe Biden flew the coop just days after the midterms, despite declaring victory.
Biden will be spending a long trip overseas, meeting with summits.
This comes after Biden appeared defiant, despite Republican victories.
Source: Breitbart