New Poll Should Have Joe Biden Sweating – It Looks Like Half Of Democrats Would Toss Him For Cuomo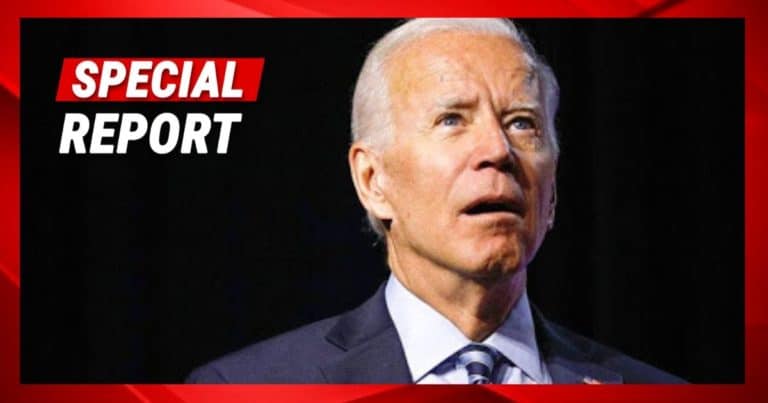 Have you seen Joe Biden lately? We haven't either. Either he's two steps behind trump in this crisis response, or else he seems to have gone in hiding.
And his poor performance is starting to take its toll. Even though Joe seems to have the nomination sewn up, a new poll is not looking good for Biden.
About half of Democrats seem to have their hearts set on another guy, and he's not even a candidate. From Rasmussen:
Joe Biden may be sweeping the traditional primary system, but Democrats are evenly divided when asked if New York Governor Andrew Cuomo would make a better challenger against President Trump in November.

The latest Rasmussen Reports national telephone and online survey finds that 46% of Likely Democratic Voters still believe Biden would make a better presidential candidate for their party this fall. But just as many (45%) opt for Cuomo instead, even though he isn't even in the race. Nine percent (9%) are undecided.
Andrew Cuomo, who isn't even running for President, is running even with Biden?
This doesn't mean Cuomo actually has a shot at the nomination. Some pundits have talked about a write-in campaign, but there's almost no chance of that.
But what does this tell us about how Democrats feel about their presumptive nominee?
Not very highly. They see how he's fumbling his interviews and otherwise absent from campaigning.
Reminds me of another candidate who disappeared in the middle of the race. Oh yeah, that's right, Hillary Clinton in 2016.
Is Joe up to the challenge? Was he really the best candidate among dozens to take on President Trump?
Even with an economy struggling overnight, Trump has seemed to turn the tables on the media. His poll numbers remain high.
Democrats, on the other hand, don't seem too committed to Joe.
SHARE if you think Trump will beat Biden in a 2020 landslide.
Source: Rasmussen Reports