Biden's Preferred VP Choice Leaked By Democrat Insiders – President Trump Could Get A Boost From Senator Amy Klobuchar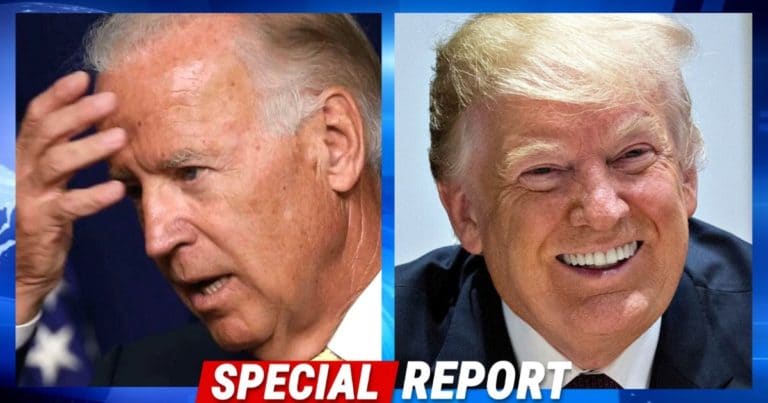 Sleepy Joe Biden is pretty much the Democrats' nominee. Now the party is eager to learn who he'll pick to be his running mate.
Considering Joe's age, health, and mental situation—his VP pick is more important than usual. After all, if Joe can't *ahem* fulfill his duties, this person will take the job.
A list has been circulating. But it seems insiders are claiming this one name is at the top.
From Daily Wire:
While there is no evidence the campaign has made a final decision, the New York Post reports that Senator Amy Klobuchar (D-MN), who ran in the presidential primary as an outspoken Democratic moderate, has been emerging as a favorite among some campaign and party insiders.
According to reports, Joe Biden's camp is considering Amy Klobuchar to be his running mate. This woman was, until recently, a rival for the nomination.
But it seems like the campaign considers her a safe and "moderate" choice to join Biden's team.
If this is true, it's good news… for President Trump.
You might be asking why and here it is: a large group of Democrats were behind leftist socialist Bernie Sanders.
Trump himself said that if Elizabeth Warren dropped out earlier, Sanders would have easily won the nomination.
Instead of picking Sanders or another far-left candidate, Joe is picking another establishment Democrat.
Ask yourself this: will Sanders far-left radicals rally behind this ticket?
Currently, Bernie hasn't endorsed Joe Biden for president. Nor has the "Democratic Socialists of America."
Have you ever met a Bernie bro? Or seen a devoted Bernie supporter? They don't like the "moderate" Democrats of the party at all.
Some promised they wouldn't even support the candidate if Bernie didn't win.
It seems pretty odd that Biden's people are totally discounting this group of voters—by picking Klobuchar.
Now, I doubt Biden would have picked Sanders. But why not Warren? Why not another socialist-leaning candidate to scoop up those voters?
It seems like a no-brainer. Donald Trump's approval has only risen since the virus crisis. Biden hasn't been seen in days.
You'd think he would want to use every advantage. Picking the right VP is perhaps one of the most important decisions that can decide an election.
And already Biden's bungled it.
SHARE if you think Trump/Pence can beat a Biden/Klobuchar ticket!
Source: Daily Wire