Biden Goes Off the Rails in Latest Rally – Even CNN Strikes Back at Him for Comments 'Not Befitting a President'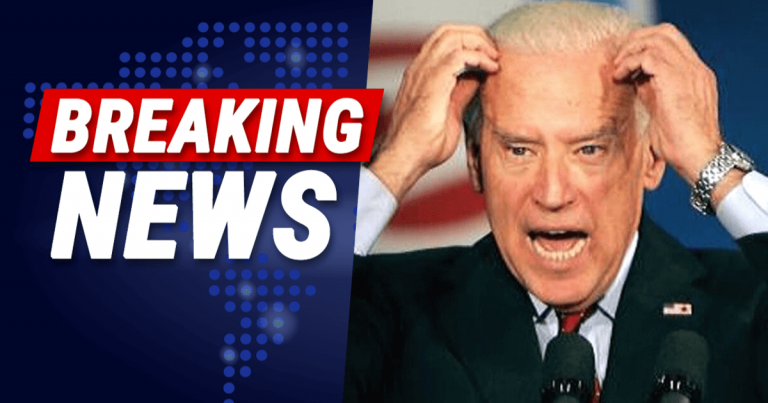 What's Happening:
Unlike a Trump event, a Joe Biden rally is not the hottest ticket in town. Democrats have to scramble just to fill a high school gym.
And when the old man is allowed in public, it's always a mess. Most recently, he tried to work the crowd.
As usual, he picked one of his favorite targets, a young girl.
From Twitter:
Biden: "How are you baby? How old are you? … Almost double figures!" pic.twitter.com/UKuk0ECCQh

— The Post Millennial (@TPostMillennial) August 30, 2022
Biden: "How are you baby? How old are you? … Almost double figures!"
Yep. Joe Biden, a man in his late seventies was talking inappropriately to a 9-year-old girl. Now you know why his team keeps him hidden most of the time.
But it gets worse from there. Biden recently went off the rails to slander millions of Americans. And even CNN had to slam him.
From The Western Journal:
Senior CNN political analyst John Avlon said Biden's comments denouncing supporters of former President Donald Trump as engaging in "semi-fascism" were unpresidential.

"The term 'semi-fascist' is not helpful. It's not befitting the office of president," Avlon said on Tuesday's "New Day."
Wow. How badly does a Democrat have to get for CNN to actually attack them?
CNN political analyst John Avlon criticized Biden for referring to Donald Trump and his supporters as "semi-fascist" during a recent event.
This is CNN, mind you. A network that once allowed its hosts to fantasize about a Trump assassination.
It seems like they are finally coming to their senses (at least some of them). Because, if they are ready to call out Trump for the comments he made, how can they honestly ignore Joe?
Biden expected his loyal followers to agree with his attack. But Avlon called the comments "not befitting the office of president."
That's because Joe Biden does not seem qualified to hold the office of the president. Biden has long stoked division between Americans.
Instead of being the "unifier" he promised, he frequently blames Republicans for the country's problems. And he never seems to listen to GOP lawmakers, despite his claims for unity.
And now he's calling Republicans "semi-fascist" with no evidence to back it.
The fact that someone on CNN is calling him out suggests that even the liberal media is turning on Biden.
How long before they openly hold him accountable for his failures?
Key Takeaways:
Joe Biden had a disturbing interaction with a child during a rally.
A CNN analyst criticized Joe for calling Trump supporters "semi-fascist."
The contributor said those were comments "not befitting" a president.
Source: Twitter, The Western Journal