After Biden's Rivals Drop Out Of 2020 Race – President Trump Accuses Joe Of A New Quid Pro Quo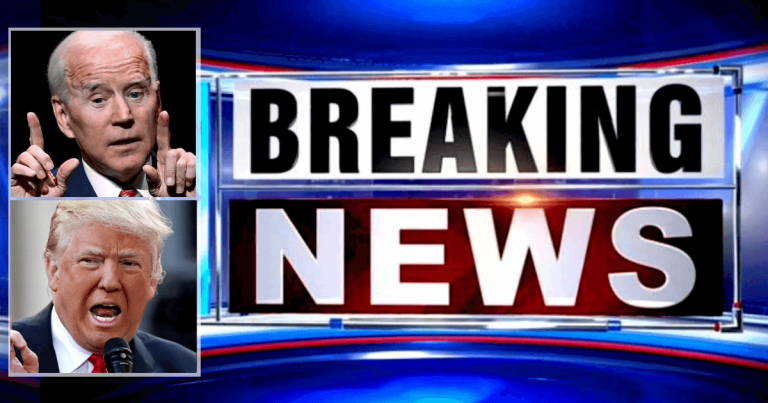 Just before the crucial Super Tuesday, key Democratic candidates dropped out of the race.
Both Pete Buttigieg (who won Iowa) and Amy Klobuchar ended their campaigns. Why would they do that before such an important day?
At least wait until you see how people vote today, right? They might have won enough delegates to stay alive.
Soon after they ditched the races (after fighting for months), they suddenly endorsed Sleepy Joe Biden.
Sound fishy to you? Well, it sounded fishy to President Trump. And he's calling them out on it.
From Fox News:
"Mayor Pete … he cut out last night," Trump said… "And then I hear a senator from that state we're going to win. She dropped out," he said, referencing Klobuchar, D-Minn., without mentioning her by name.

"They both supported "Sleepy Joe." You know why? They made a deal!" he said.

"You know. Quid pro quo. That's why," Trump continued. "Quid quo pro. Impeach them! They should be impeached!"
Boom! Trump called out Buttigieg and Klobuchar over their recent endorsements of Joe Biden.
The president suggested they made a deal with the vice president—a quid-pro-quo, if you will.
He jokingly said they should be impeached, echoing the left's pathetic attempt to impeach him.
In all honesty, you have to be an idiot to not think deals were made behind closed doors.
Here's the deal, we know Democrats don't want Bernie to snag the nomination. They had hoped Bloomberg could be a moderate to rival Trump.
But with Biden's win in South Carolina, it seems the DNC is hoping he can take it all away.
It's very possible they pressured Buttigieg and Klobuchar to drop out, so their supporters would flock to Biden.
If they were still around for Super Tuesday, they might have drained support from Biden.
Who cares about what the voters want, right? Democracy's for suckers.
If that's the case, then you have to ask yourself: why would these two candidates agree to do that?
Maybe Biden would be looking to thank them, if he won the White House? Perhaps he would give Buttigieg and Klobuchar cushy positions within his administration?
Which is what we call a quid-pro-quo. Hey, the media frequently knocks the president, but he knows what he's talking about.
SHARE if you think Joe Biden should be disqualified.
Source: Fox News