Biden Hits Roadblock to Cancel Student Loans Before Midterms – House GOP Rep. DesJarlais Just Introduced Bill to Block Joe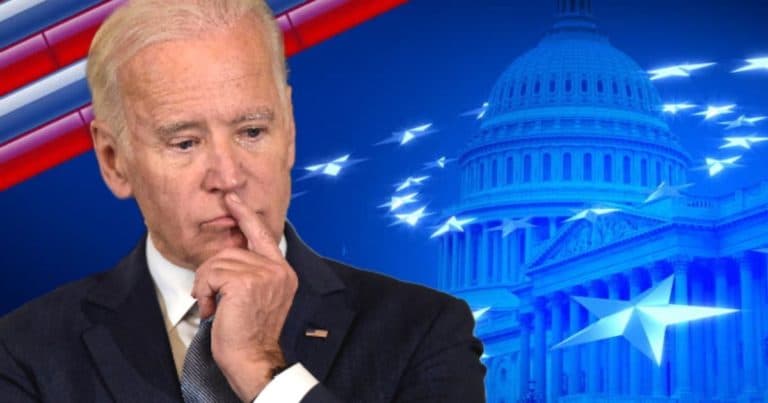 What's Happening:
Joe Biden and his morally bankrupt administration is scrambling to save the midterms. Neither he nor his party are willing to actually do anything to help.
Just make meaningless decisions that look helpful, but in the end do nothing—or worse.
Biden's latest "brilliant" plan is to cancel student loan debt, in a pathetic attempt to buy students' voters. But Republicans are working to block him.
From Fox Business:
Rep. Scott DesJarlais, R-Tenn., is set to introduce a bill that will aim to block President Biden's student loan forgiveness plan…

DesJarlais's bill follows a similar measure put forth by Sen. Mitt Romney, R-Utah, and fellow senators Richard Burr, R-N.C.; Tim Scott, R-S.C.; Bill Cassidy, R-La.; and Thom Tillis, R-N.C.
House Republican Scott DesJarlais is pushing a bill that will prevent Joe Biden from canceling student loans.
He is joined by Senate Republicans who are working on their own version.
This bill, if passed, would prevent Biden's Education and Treasury heads as well as the Attorney General from forgiving student loan debt.
It looks like Republicans are trying to cover all their bases. Because Biden has a history of subverted the will of Congress with loopholes and scams.
(As he did when he turned one vaccine mandates into multiple.)
In order for this kind of bill to survive, it needs the backing of numerous members of Congress.
But with Democrats getting desperate, it seems highly likely they will block this bill from moving forward.
Too bad we won't have any commonsense decisions in Washington until America wakes up and kicks the liberal socialists out.
Key Takeaways:
Republicans are putting forward bills to block Biden's student loan forgiveness.
The move would stop anyone within the administration from canceling loans.
Biden has tried to cancel student loans, out of desperation for the midterms.
Source: Fox Business