Biden Rocked by Impeachment Charges – Top Republican Just Set D.C. Swamp on Fire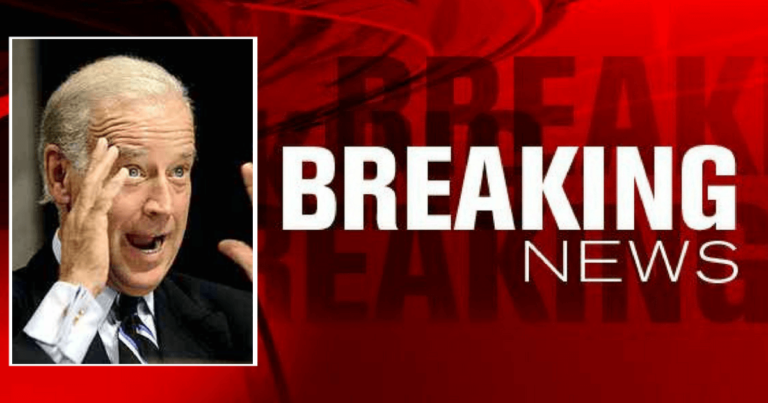 What's Happening:
You might recall that, while Donald Trump was president, Democrats impeached him twice. The first time, they conducted a biased "investigation" and charged him without strong evidence. The second time, they impeached him without a probe or evidence. Millions of Americans have not forgotten how the left abused our Constitution to persecute a man who was putting us first.
But what about the old man who is in the White House today?
We've seen Joe Biden repeatedly do things that smack of criminal. He's shipped billions of dollars to a country his son has close ties to. He's bent over backward for China, a country that has enriched his entire family. And let's not forget how he is deliberately ignoring federal law by refusing to secure our border. And now, with Republicans in control of the House, one lawmaker is finally holding Joe's feet to the fire.
From The Hill:
Rep. Marjorie Taylor Greene (R-Ga.) announced plans to file articles of impeachment against President Biden on Thursday, alleging he has violated his oath of office in not securing the country's borders and protecting national security.

Greene said at a press conference this will be the "first set" of articles she introduces against Biden, whom she said has purposefully failed to fulfill his responsibilities of the presidency.
I guess we should have assumed it would be MTG to have the guts to do this. The George Republican filed her "first" set of articles of impeachment against Joe Biden. This first round, it seems, focuses on Biden's failures to protect the United States border.
Greene accused Biden of "systematically" destroying the country, by neglecting the border. Since Biden entered office, over 3 million illegal aliens have been encountered at the border. Those are just the ones DHS caught! Biden has refused to deport illegals but has shipped them across the country.
The fallout of this border crisis has been death and destruction. Millions of migrants pose a threat to American workers and families. Not to mention the flood of fentanyl that many of these aliens have brought with them.
If this is really the first of many articles, Biden could be in trouble. MTG might get enough Republicans to support her push, triggering an impeach probe and later a vote. Chances are, though, House Republicans' investigations into the Biden family will be the real nail in Joe's coffin.
Key Takeaways:
Greene filed articles of impeachment against Joe Biden.
She is calling for his impeachment over the border crisis.
The Republican said this was just the "first set" of many articles.
Source: The Hill