Biden Makes Disgraceful Social Security Accusation – As Economy Tanks, Joe Claims GOP Wants to Destroy Safety Net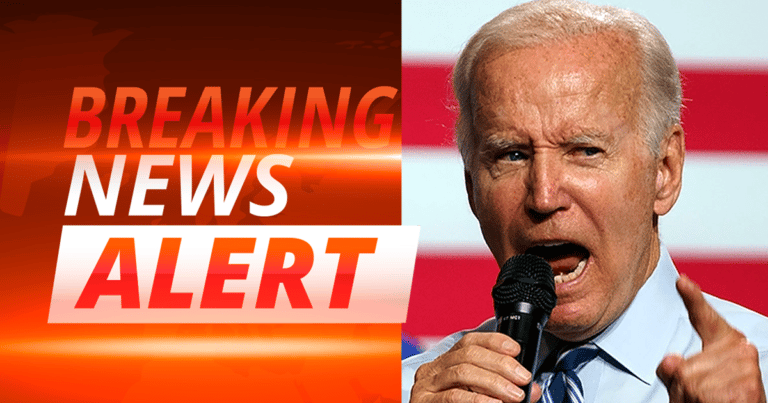 What's Happening:
The 2022 Midterms are most likely going to be a referendum on Biden's first two years in office. And boy, is he in trouble.
His party cannot run on any of his accomplishments, because he has none. So, he's taken to making wild claims against Republicans as a way of distracting from his failures.
And his latest couldn't be further from the truth.
From Daily Wire:
"What do you think they're going to do?" Biden said…

"Folks, you know, the senator in charge of reelecting the United States senators — Senator Scott — has proposed the plan where Social Security, Medicare every five years on the chopping block…

With inflation skyrocketing, gas and food prices out of control, and crime soaring, Democrats are frantic to change the subject by demonizing Republicans. And they've clearly passed out talking points, as Sen. Patty Murray (D-WA) — suddenly locked in a tight race — said this week: "Republicans plan to end Social Security and Medicare if they take back the Senate."
Joe Biden, along with other desperate Democrats, is claiming Republicans are going to put Medicare and Social Security "on the chopping block."
Biden pointed to a supposed plan by Republican Sen. Rick Scott as proof.
But Scott himself pushed back, denying he plans to end either social program.
Scott explained his plan was to focus on how to deal with future funding shortfalls for the programs.
Medicare and Social Security are the big elephants in the room. Congress refuses to address how to pay for them in the future.
All experts agree that both will be out of money by the time all Boomers retire. But few are willing to deal with it.
Scott is one of few lawmakers wanting to make improvements. And for that, he gets slandered by Joe Biden.
Under President Trump, benefits were protected and even increased. Biden has made no such progress (aside from inflationary changes).
Yet he bangs this drum, thinking he can scare voters into electing the same people who are currently running the country into the ground.
Key Takeaways:
Biden falsely claimed Republicans would end Medicare and Social Security.
Scott has a plan, instead, to focus on how to pay for these programs.
Biden has tried to distract from his failures as the midterms approach.
Source: Daily Wire