After Democrats Tell Biden To Stop It – Joe's Caught On Camera Smelling Another Girl's Hair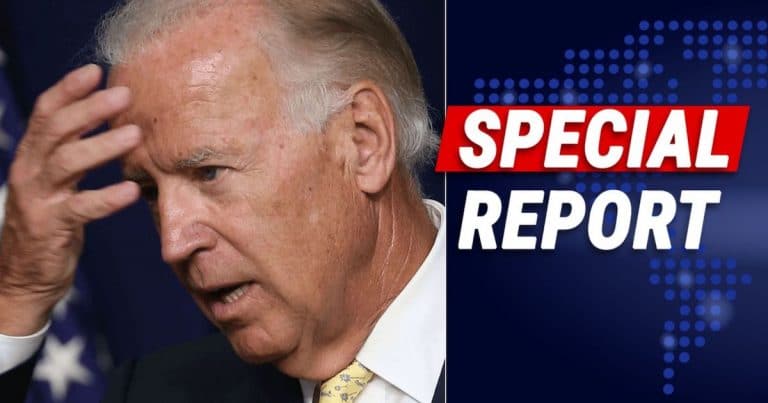 Joe Biden just might be the worst Democrat frontrunner in U.S. history.
He can't even get the endorsement of his old boss, Barry Obama. That's pretty bad, to say the least.
It gets worse from there. His policies are terrible. His gaffes just don't stop. On top of that, the man just can't keep his hands to himself.
Democrats keep forgiving him, giving him more chances. I guess they think he's their only hope.
But they might not be so forgiving this time.
From Twitter:
Biden smells another child's hair 🤢 pic.twitter.com/h913ViQmRh

— Wojciech Pawelczyk 🇵🇱🇺🇸 (@PolishPatriotTM) January 5, 2020
Biden smells another child's hair 🤢
Uh, boy. Joe Biden is caught on camera living up to his "Creepy Joe" nickname.
Rumors and accusations about his behavior nearly prevented him from entering the race. The man successfully papered over all those stories about creepy behavior. (Thanks to the liberal media sweeping them under the rug.)
But here we see, once again, the man can't keep his hands to himself.
Not sure why anyone would drag their kind into the middle of a scene like that. "Hey, honey, take a good close look at this strange old man!"
That ain't grandpa, kid. Why would this dad want Joe Biden to hold and fondle his child?
You'd think by now that Biden would just be content with a handshake and smile.
But no, he's got to up the creepiness factor every chance he gets.
This isn't his child or grandchild. This is just a person. A total stranger.
To say it is disturbing would be putting it mildly.
SHARE to show everyone something's wrong with Joe Biden!
Source: Twitter