Biden Flip-Flops on His Biggest Midterm Promise – Hundreds of Thousands Cut Out of Student Loan Forgiveness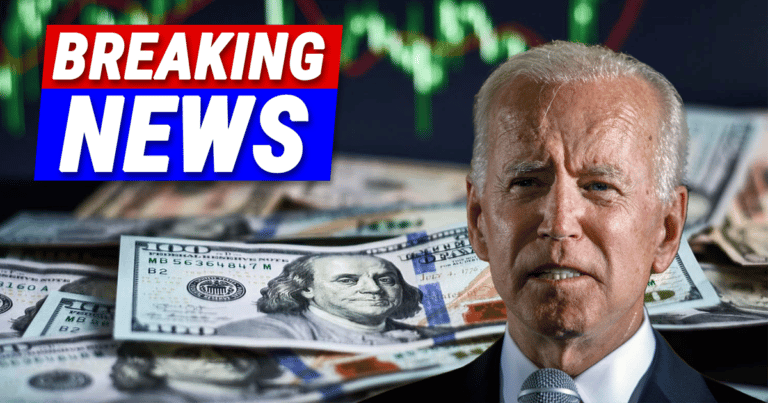 What's Happening:
It's no secret that Democrats are scrambling to save their midterm chances. Over the Summer, Biden made a wild decision that some questioned legally to win back voters.
Many have pushed back against the move–with lawsuits pending.
But now, Biden is backing out of his own promise. One big change will affect millions of Americans.
From Daily Wire:
The Biden administration quietly changed the fine print of it student loan debt forgiveness plan Thursday, cutting hundreds of thousands of borrowers out of the sweeping program…

The change to the Department of Education website, made without announcement amid legal challenges, leaves out Federal Family Education Loans, which included the once-popular Perkins loans…

More than 4 million borrowers still have commercially-held FFEL loans, but officials said only about 800,000 are expected to be affected.
Oh, only 800,000!? Is that all?
Biden is already making changes to his controversial (and possibly illegal) student loan forgiveness plan.
The Department of Education just updated its website to say that people with Federal Family Education Loans aren't eligible for debt cancellation.
These are loans that were issued by private banks but backed by the federal government.
This program was ended by Obama in 2010 when the government started handling all student loans.
Previously, the DOE advised Americans to consolidate their loans into the current federally-controlled Direct Loan program.
But as of September 29th, anyone who did not consolidate their loans (which not everyone can do) will not be able to get one-time debt forgiveness worth $20,000.
At least four million Americans still have these loans–meaning that millions who were promised debt forgiveness could be out of luck.
We were hardly on board with Biden's questionable debt forgiveness scheme. Many believed this was a last-ditch attempt to buy some voters' support.
Not to mention how this move would place a $500 billion (or higher) burden on working Americans.
But for Biden to backtrack his own promises to Americans–and try to do it quietly?
That's low, even for him.
This is par for the course for the left, though. All too often they overpromise but seem to underdeliver.
They win over voters by promising the moon. Yet, most of the time, their policies only benefit the liberal elite.
Key Takeaways:
Joe Biden is cutting his student loan forgiveness plan, affecting possibly millions.
Biden changed it so that Americans with FFEL loans cannot receive debt relief.
This comes as millions of Americans pushed back on the far-left plan.
Source: Daily Wire