Biden Slips Up In Super Tuesday Gaffe – Video Catches Joe Confusing His Wife For His Sister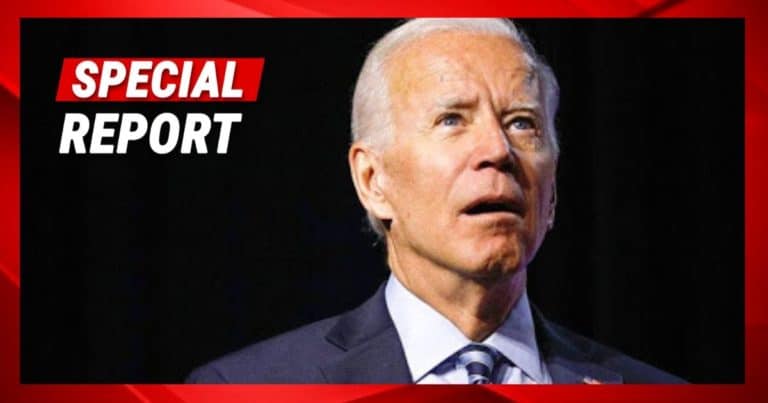 Joe Biden had a big Super Tuesday. Thanks to key dropouts, he scooped up enough delegates to take the lead.
But does that mean he's now the best candidate for the Democrats? He's still the same man who makes one gaffe after another.
The same man who confuses where he is—and even what seat he's running for.
Some might be wondering if he's all there, upstairs.
And in celebrating his recent wins, he may have settled the matter for us.
From Western Journal:
After promising his administration would make fighting diseases such as Alzheimer's a priority, Democratic presidential candidate and former Vice President Joe Biden confused his wife for his sister…
Joe Biden has a good #SuperTuesday and what does he do? He confused his sister Valerie for his wife Jill. A bunch of Democrats all dropped out of the race to unite around a guy who doesn't know where he is, what he's running for or generally what the hell is going on. 😂😂 pic.twitter.com/k2EllkgeE1

— Robby Starbuck (@robbystarbuck) March 4, 2020
"By the way, this is my little sister, Valerie," Biden said, gesturing to his wife, "and I'm Jill's husband!"
Ouch. While talking about fighting mentally-degenerative diseases like Alzheimer's, Joe Biden confused his wife with his sister.
Um… what? I know that the campaign trail is grueling and all, but how can anyone confuse his lady love with his sis?
That's what I call the ultimate gaffe.
Either someone's sleeping on the couch tonight—or the man needs to see someone about Alzheimer's.
This guy is promising to find a cure for a disease that erodes the mind. Yet he can't keep track of who is his wife and who is his sister?
Hmm… maybe, Joe, you should leave this job to someone with sharper faculties?
Like the man who currently has it?
SHARE if you think Joe Biden is losing his marbles!
Source: Western Journal