Joe Biden Names His Supreme Court Pick – Says His Buddy Is "Fully Qualified"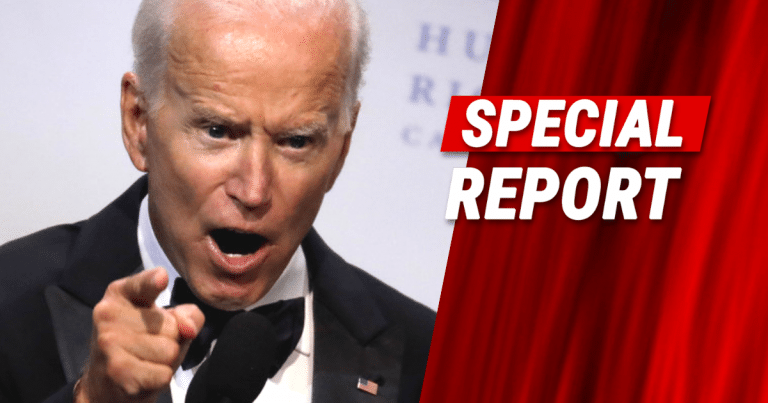 Sleepy Joe didn't hesitate – his pick is a close friend everyone knows.
Biden's gaffes are mounting quickly, then there's the blood vessel in his eye, and… well, people are starting to worry about good ol' Joe.
But last night, Biden proved he IS capable of giving a quick response.
His answer is going to have you on the phone begging people to vote for Trump 2020.
The 2020 presidential hopeful was on with Stephen Colbert's who teased him about not been too sharp.
But then Colbert asked what Biden thought about nominating Barack Obama to the Supreme Court…
And Biden didn't hesitate:
His reply was just two stunning words:
"Hell yes."
Biden added that he didn't think Obama would actually do it, but the message was clear: he'd want Barack on the highest court in the land.
Then Biden went a step further, and said he was considering asking former First Lady Michelle Obama to be his running mate.
Now, he was joking… sort of. I got the feeling that he might actually like the idea, and I'm not sure anybody would be surprised.
But no matter what, one thing is clear:
Biden is a big fan of the Obamas.
And he wants to give them another shot at helping run the country.
Liberals might love it but a great many Americans would NOT be happy to see Barack on the Supreme Court.
After all, didn't we just get rid of him? Didn't he have his 8 years in control of this country? And aren't we tired of Michelle, too?
We're tired of them both. But if Joe gets his way, he's gonna bring them back… at least one of them, anyway.
And I say NO.
How about you? Would Supreme Court Justice Barack H. Obama be a disaster for our country?
SHARE if you are voting for Trump to keep Obama away from the Supreme Court!
Source: AV Club