Biden Launches Concerning New Task Force – Joe's Going After Red States After Supreme Court Decision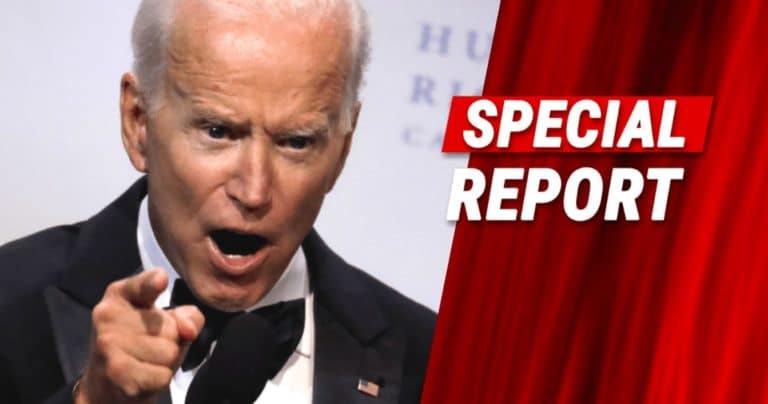 What's Happening:
The Department of Justice's goal is to enforce federal laws, mainly by stopping serious crimes that occur across the country.
Sadly, Biden's DOJ has spent more time pushing woke politics than protecting the country. We all remember when they targeted parents, claiming they were threatening school boards.
Now they will be spending the agency's valuable resources to violate state laws and the Supreme Court's ruling.
From Daily Wire:
The Department of Justice announced the launch of a new task force on Tuesday that will promote abortion across the country and could challenge certain state laws on abortion.

The task force, called the "Reproductive Rights Task Force," will use resources and manpower from the DOJ to "protect access to reproductive health" since the Supreme Court overturned Roe v. Wade in June.
Although there are no federal laws protecting abortion, Biden's DOJ is launching a "task force" to stop pro-life states from banning the practice.
According to reports, they will try to interfere with any states that penalize women who cross state lines for abortion (although no states have yet said they would prosecute this).
The "task force" will also spend resources ensuring the drug mifepristone is available to women state to state.
This drug is used to induce abortions, although its safety has been challenged by pro-life advocates.
Isn't odd that an agency that is supposed to hunt down dangerous criminals is instead going after states' rights?
The Supreme Court clearly stated that abortion policy must be decided by state lawmakers. That means, the federal government does not have the power to enforce abortion.
Instead of stopping drug cartels, human traffickers, and mass shooters, the DOJ will be harassing conservative states who want to protect babies.
What is wrong with this administration?
It's one thing for liberal states to pass laws protecting abortion access. It is another for the federal government to defy a Supreme Court ruling and state laws to push a practice considered heinous and barbaric by millions.
And they think they have a chance in November?
Key Takeaways:
Biden's DOJ is launching a new task force to push abortion in red states.
The group will try to undermine state laws banning abortion.
This goal is in defiance of the Supreme Court, which said abortion is decided by states.
Source: Daily Wire