After Biden Team Says Trump Cannot Get Victory Tonight – Donald Says He's Not Going To Be Intimidated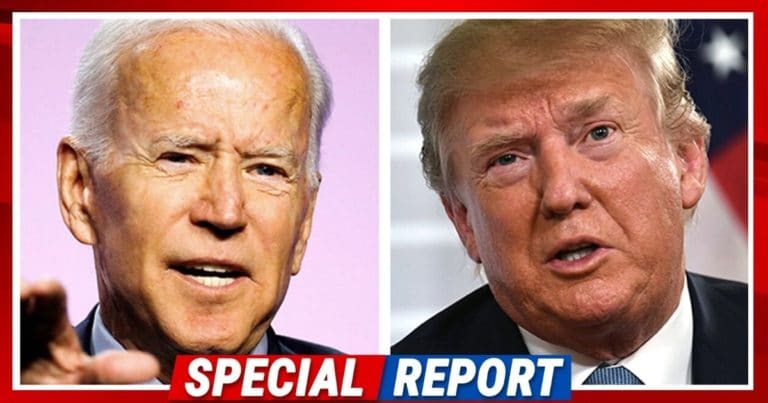 What's Happening:
Remember when Hillary Clinton said Biden should not concede the election to Donald Trump, "under no circumstances?"
Well, now we're hearing something very similar to Biden's own campaign manager.
Jen O'Malley Dillon claimed that Trump could not declare himself the victor on election night—no matter what the results.
They don't seem to be paying attention to what's going on, huh?
Well, Trump responded the way he should:
"That was a very weird quote," he said during a Tuesday morning interview with "Fox & Friends." "And I don't know what she meant, except maybe she is talking about the very strange decision made by the U.S. Supreme Court that allows extra time and a lot of other things."

Trump said he was not "intimidated" by the Biden campaign's stance and said he doesn't know who Biden's campaign manager is.
President Trump hit back hard, revealing he is no way intimidated by Biden's comment.
The election results will be counted tonight. There's no getting around it. We've seen record turnout in early voting.
Today, millions are patiently waiting in line to cast their votes. There won't be a delayed counting process, because all the votes will be in tonight.
Democrats were hoping millions of ballots would have gone uncast by tonight—perhaps so they could harvest them tomorrow.
But that scheme is rapidly fading before their eyes. It appears a record number of Americans will have their votes in by tonight. Even if there are a few "late" ballots, it won't change the obvious outcome.
We remember Election Night in 2016. Many outlets refused to call the election, even though Trump was the clear victor.
Hillary Clinton refused to even appear before her supporters in New York, begrudgingly conceding the next day.
Will we see a repeat tonight? Will Joe bother to show his face if he loses by a clear and wide margin?
Key Takeaways:
Biden's campaign threatened Trump not to declare victory on Election Night.
Trump made it clear he was not intimidated by Biden's threats.
Source: Fox News