President Trump And Biden Face Off Again – They're Heading Down To Rallies In Contentious Georgia Races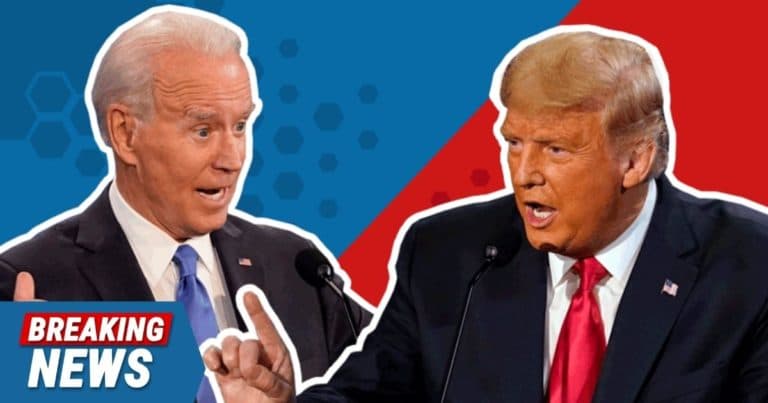 What's Happening:
President Trump and Joe Biden faced off in one of the highest turnout elections in American history (if you believe the current tallies).
Trump and many Republicans continue to challenge problems in the election, but in the meantime, he's battling for major races that will shape the Senate.
Runoff elections will be held this week for two Georgia seats. Both Republicans and Democrats have been pumping money into these critical races.
And it might be the location of Trump and Biden's final standoff. From IJR:
President Donald Trump travels to Georgia on Monday in a bid to keep the U.S. Senate in the hands of his Republican Party…

Joe Biden also will travel to Georgia for a last-minute rally ahead of the Tuesday runoff elections, which pit a pair of incumbent Republican senators against two Democratic challengers.
As usual, Trump will appear at what will most likely be a lively rally, with thousands of excited supporters coming out in large numbers to see him.
Biden will also be going to Georgia, but given his track record, he'll probably just wave to a few cars as they honk their horns.
Honestly, I'm suspect that Biden will be there at all. He's so good at staying at home, why didn't he just record a video to show on a screen to an empty crowd?
They must really be worried about these runoffs, if they are dragging Sleepy Joe before however many people will attend. I mean, giving Joe a hot mic to say whatever he wants has been a recipe for disaster.
Chances are, we'll have many more gaffes and horrible sound bites to share after this event is done.
We'll see just how enthusiastic Democratic voters are to see a tired, miserable Democrat stump for their two controversial candidates.
I'm not a betting man, but I can tell you which event will be worth watching.
How the races will all shake out, however, depends on GA voters—and poll watchers.
Key Takeaways:
Both President Trump and Joe Biden will be attending rallies in Georgia.
Runoff races will determine the Senate seats from the state.
Democrats and Republicans have been pumping cash into the two races.
Source: IJR