Biden Targets Millions of Trump MAGA Supporters – Joe Claims They Are "Most Extreme Political Organization"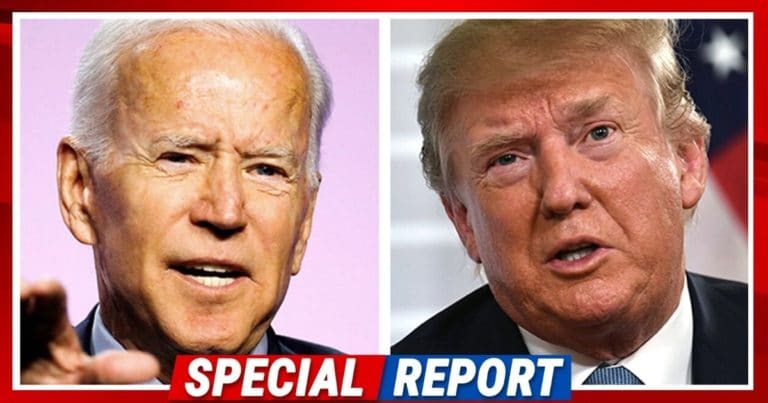 What's Happening:
Democrats are watching as America slips through their fingers. The upcoming midterms might see numerous sitting liberals lose their seats to Republicans.
But not just any Republicans, Republicans who enjoy the endorsement of Donald Trump.
The left is terrified that Americans will elect America-first candidates. Joe Biden, the left's mouthpiece, is now making a wild claim to discredit Americans who want politicians to put the country first.
From Fox News:
President Biden on Wednesday, reacting to the leaked draft opinion signaling the Supreme Court's intent to overturn Roe v. Wade, slammed Republicans, saying the controversy is "about a lot more than abortion," and warning that the "MAGA crowd" is "the most extreme political organization that's existed in recent American history."
Biden insults tens of millions of Americans:

"This MAGA crowd is really the most extreme political organization that's existed in American history." pic.twitter.com/mKZRK3acu9

— RNC Research (@RNCResearch) May 4, 2022
Yeah, okay, Joe. We know what the "most extreme" political group is in America. And it's not a bunch of hard-working folks who simply want our leaders to put their concerns ahead of lobbyists.
Biden made the bold and unsubstantiated comment that the "MAGA crowd," meaning Trump supporters and conservatives are "the most extreme political organization" in our history.
Sure, because MAGA people encouraged and supported riots that destroyed numerous cities over the summer of 2020.
Oh, wait, that was the Democratic Party.
But MAGA folks demanded Americans get locked into their homes and wear masks against their consent for over two years.
Oh… yeah, that was Democrats, too.
BUT the "MAGA crowd" wanted to deprive Americans of their jobs by forcing them to get a vaccine.
Uh, they wanted to destroy the integrity of our elections with a set of radical "voter rights" bills?
They tried to bankrupt the country with extreme socialist spending programs that would cost over $5 trillion?
No, all of that was from the Democrats and Joe Biden. The "MAGA crowd" just wants jobs to come back, lower taxes, and a secure border.
Wow, what monsters.
Key Takeaways:
Joe Biden called MAGA supporters the "most extreme" group in our history.
This comes as Biden's approval is tanking and his party faces a terrible election cycle.
Biden's policies have triggered inflation, as he's violated Americans' constitutional liberties.