After Biden Claims Trump Rejected COVID Tests – Investigation Shows Joe Is Making It Up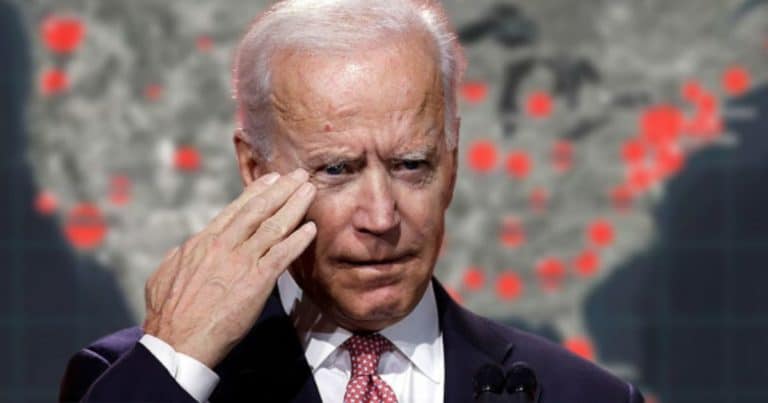 Joe Biden is trying to appear like a leader during this crisis, and oh boy, is he failing!
He even tried to host "shadow briefings"—as if anyone cares what he has to say.
It seems Joe is trying to undermine Trump's leadership. I'm sorry, who has the country's top doctors and experts working with him?
It's not Biden, that's for sure.
Even worse than what he's said in the past, Biden is trying to mislead Americans about Trump's response.
And even the fact-checkers are calling him out on it.
From Daily Caller:
Former Vice President Joe Biden has repeatedly pushed misinformation about the COVID-19 coronavirus in political attacks against President Donald Trump and his administration…

Biden falsely said that Trump rejected coronavirus tests from the World Health Organization (WHO)…

"The WHO never offered to sell test kits to the United States," PolitiFact said in its fact-check of Biden's comments.
Wow. Joe Biden claimed that Trump rejected an offer from WHO to buy more testing kits.
But PolitiFact said that the WHO never offered to sell test kits to the United States.
So, where is Joe getting this? Is the former vice president just blatantly lying about all this?
That's not even the only thing he said that appears to be an outright lie.
Biden claimed Trump slashed the CDC budget. Nope.
Biden jumped on the media bandwagon that accused Trump of calling the virus a hoax. Also no!
Biden's campaign accused Trump of silencing a CDC official. The Washington Post fact-checked that one—and said it was false!
And Joe even claimed on The View that he hasn't criticized the president's virus response. Uh… what?
All that Biden does these days is criticize Trump's handling of the crisis.
What is this guy thinking?
Listen, Joe, you're in no position to lead, right now. Even Sanders has work to do in the Senate. Why don't you just sit back and let the real leaders do their job?
SHARE if you think Lyin' Joe isn't qualified to be president!
Source: Daily Caller