After Biden Criticizes Trump On COVID – Donald Reminds Joe He Dropped The Ball On Swine Flu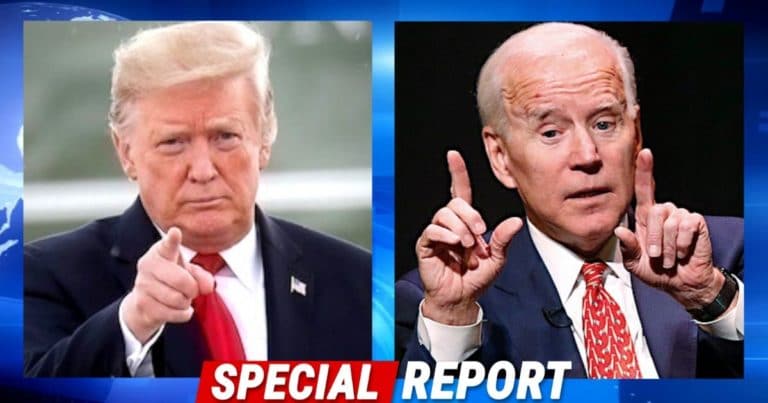 Everyone seems to be criticizing President Donald Trump.
Leftist politicians especially are slamming Trump for his response to the COVID epidemic.
And this includes presidential hopeful Joe Biden, who recently accused Trump of labeling the coronavirus a "foreign virus."
…well, last I checked, it DID originate in China.
But beyond that, Biden hit POTUS with accusations of "misjudgments," and of being "overly dismissive."
Well, Trump wasn't about to stand for that.
Donald jumped on Twitter to remind America that Biden was in charge of the swine flu: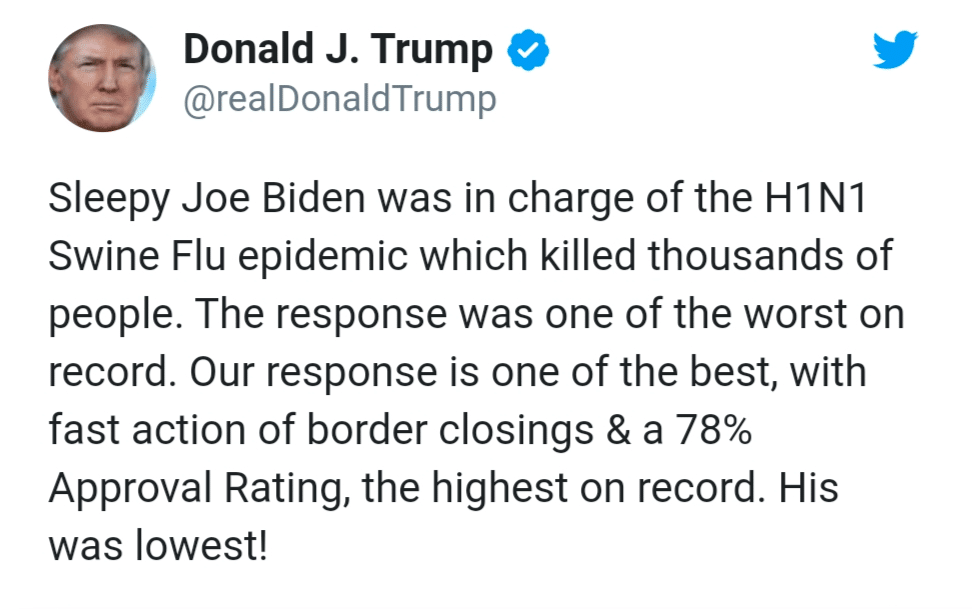 This is my favorite part:
The response was one of the worst on record.
Trump added that "fast action of border closings" has helped to stem the tide of the outbreak.
Plus, he tossed in a 78 percent approval rating, which – if accurate – is nothing to sneeze at.
However, the Trump team wasn't done going after Biden.
The Trump War Room took another jab here:
Joe Biden will again politicize coronavirus today. But his record on pandemics is one of incompetence.

During the 2009 swine flu outbreak, Biden made reckless comments unsupported by science & the experts.

The Obama Admin had to clean up his mess & apologize for his ineptitude. pic.twitter.com/5TCKZeShkz

— Trump War Room – Text EMPOWER to 88022 (@TrumpWarRoom) March 12, 2020
Looks like you made a mistake, Joe.
Your record with dealing with an epidemic apparently wasn't great.
And while Trump has his critics (and always will), many have applauded the President's reaction to the COVID issue.
At the same time, Democrats want to leave the borders open, which seems to be entirely illogical at this point.
Many countries have shut down their borders to stop the coronavirus spread. But see, we suffer from "political correctness syndrome."
Let's allow Trump to do his job. And let's not forget that Biden's record is hardly stellar.
The truth can hurt, can't it, Joe?
SHARE if you think Trump is doing a great job dealing with COVID!
Source: Fox News