Joe Biden Is Making Way For The Washington Swamp – He Plans To Remove 56 Trump Appointed U.S. Attorneys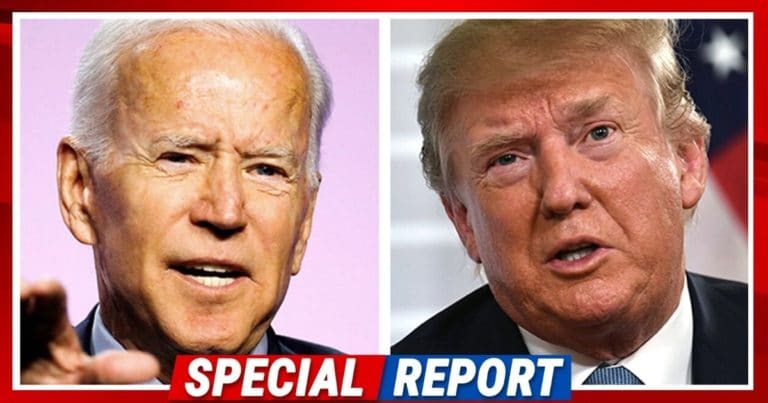 What's Happening:
In four years, President Trump worked hard to put Americans first. But, soon after entering off, Joe Biden is trying to reverse that.
Even the New York Times was shocked at how many orders Biden signed in just two weeks. They complained his attempts to undo Trump's work was undermining Congress.
But did Biden listen? Of course not. Because now he is going after changes Trump made to drain the swamp.
Looks like Biden is going to make it even swampier than before.
From Daily Wire:
The Biden administration will reportedly start removing U.S. attorneys this week that were confirmed by the Senate during the Trump administration…

"Justice officials have scheduled a call with US attorneys around the country to discuss a transition that is expected to take weeks. The Justice official didn't say when the resignations would take effect."
Joe Biden wants to remove 56 Senate-appointed U.S. attorneys picked by Trump.
We shouldn't be surprised as to why. The Department of Justice is critical in enforcing and confronting corruption in D.C. and local government.
Under Trump, it went after illegal immigration, D.C. waste, and even attempts to undermine our democracy.
There's no way Biden would sit around and let the men and women who fought for truth and justice under Trump continue their work.
Trump made U.S. Attorney John Durham a special counsel, knowing Biden would do this as soon as he had a chance.
Other attorneys, working on various cases across the country, will be forced to resign. Biden will replace them with leftists who will uphold his agenda.
Instead of investigating fraud and corruption, they will most likely focus on social justice causes, environmental "crimes," and other non-issues loved by Democrats.
The shake-down scheme set up under the Obama administration (where U.S. attorneys sued big companies and gave the money to progressive groups) then may be able to resume.
The very group devoted to upholding law and justice will do nothing of the sort.
Key Takeaways:
Joe Biden is firing 56 Senate-appointed U.S. attorneys, picked by Trump.
They were notified they would have to resign in a matter of weeks.
These attorneys will be replaced by people selected by the Biden administration.
Source: Daily Wire