Biden's White House Swamped with Great Resignation – The President Just Lost Two-Thirds of His Press Staff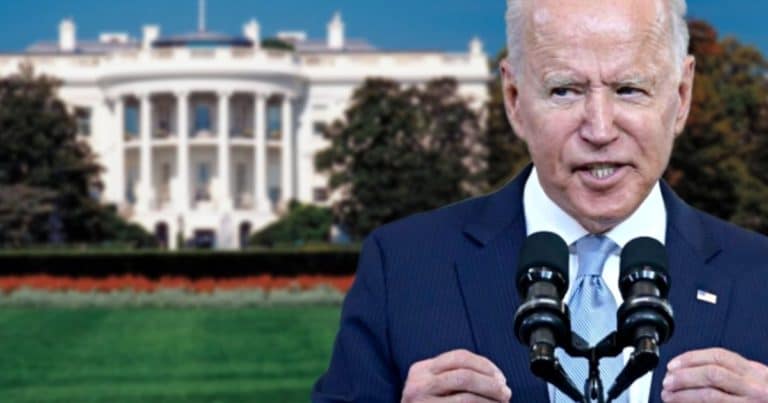 What's Happening:
The Biden administration routinely claims it is one of—if not the—best presidencies in our history. It also ignores the historically high inflation and other crises, pretending we have the "best" economy.
Okay, Joe. If y'all are doing so great, why are people fleeing your office? Because, it looks like your press staff just jumped on the "Great Resignation" Train.
From YouTube:
Fox News contributor Lara Trump says the departures are a 'bad sign' for the White House and argues the January 6 hearings are Democrats' attempt to retain power.
A "great resignation" might be taking place within the Biden administration. Joe's lost two-thirds of his press staff.
And others might be running for the door. Reports reveal low morale, long hours, and low pay are driving people out of this administration.
This is pretty sad. For government workers, a presidential administration is the highest organization they will ever serve in.
It's the goal. Anything less is a downgrade.
But for the Biden administration, it is a nightmare. Biden reportedly scolded his staff recently for not letting him speak.
Yet, when he does speak, they are forced to clean up the mess he makes. It's a lose-lose for the poor fools who took the job.
And some are saying, "Enough is enough."
You have to wonder why they are paying these staff such "low wages"? Can't a spend-happy man like Joe pay this staff a decent salary?
Apparently not.
A question might be, can Biden right this ship? Can he get a staff that can do the job well and won't quit?
Eh… I doubt it.
Key Takeaways:
Two-thirds of Joe Biden's press staff have left, with more on the way.
A "great resignation" might be underway as staff suffers from low morale.
Some of the reasons include long hours, low support, and low wages.
Source: YouTube