President Biden Suffers Major Loss at White House – Joe Just Got Abandoned by Longtime Comms Director Bedingfield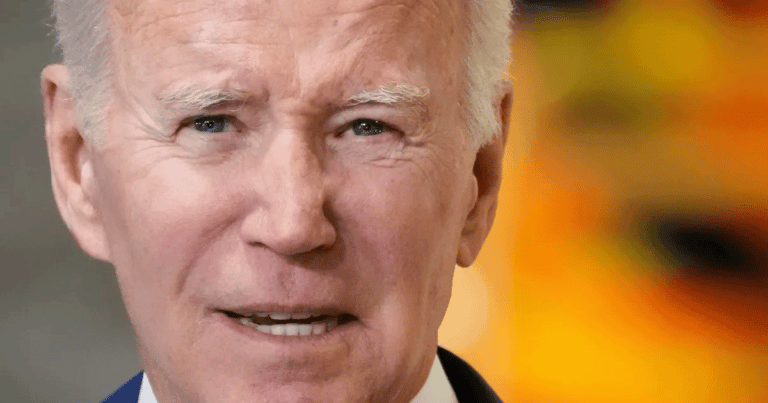 What's Happening:
What must it be like working for Joe Biden? We don't know, but we can assume it is… demoralizing. All signs point to Biden suffering some form of cognitive decline. He doesn't like being told what to do–even as his handlers control every aspect of his life.
If the polls are to be believed, he is the least-popular president in recent memory. Yet he still foolishly believes he can win re-election, even though he is responsible for major crises hammering the country. It's no surprise many of his staffers have jumped ship recently. And now, Biden has lost one of his most important officials.
From Fox News:
The White House on Friday announced that President Biden's communications director Kate Bedingfield, who has been with the president since his 2021 inauguration, will step down at the end of this month…

Prior to serving as White House communications director, Bedingfield worked as then-Vice President Biden's communications director in 2015-2016, and then found a role on his successful 2020 presidential campaign as deputy campaign manager.
Wow. Joe Biden just lost his communications director, someone who has worked for him since 2015. Kate Bedingfield had the unenviable job of managing this man's communications. This is a man who is known for idiotic gaffes and embarrassing statements.
Huh… I guess Bedingfield has done a pretty poor job of making the guy look good! She is fleeing the administration, after trying to get out last summer. Now it seems like she's finally cutting loose. It has not been revealed where she is going next.
A loss like Bedingfield's is significant. She has worked with Joe since before he was president. A staffer like that has years of know-how and experience the administration vitally needs, especially at a time like this.
With Republicans running the House and the DOJ investigating Biden's scandals, it's all hands on deck at the White House. Any misstep, any slip can lead to disaster. Losing Bedingfield puts Biden on very unsteady feet.
But she is just one of many staffers who have fled in recent years. Most of them are from the communications and press departments. It seems like nobody wants to help Joe Biden's public reputation.
Rumors suggest Bedingfield left to helm Biden's 2024 campaign. But that has not been confirmed. There is a good possibility that she is leaving for good.
Key Takeaways:
Biden's long-serving communications director is leaving the White House.
Kate Bedingfield has worked with Joe Biden since 2015.
This comes as numerous staffers have fled the White House over the years.
Source: Fox News