Biden's White House Gives Trump Supporters a Direct Order – Press Secretary "Asks Americans to Remain Peaceful"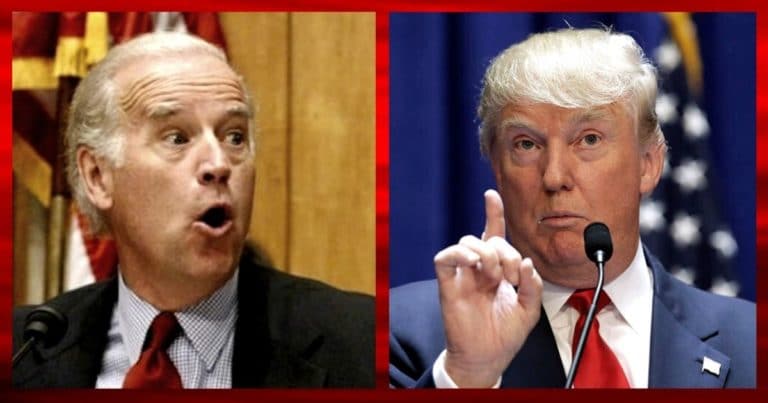 What's Happening:
Joe Biden's role in the unprecedented raid on Donald Trump's home remains unclear. Biden claims he had "no idea" that his own FBI was about to go after his political rival.
(But he also said he never knew about his son's business dealings. How'd that work out?)
And now, his White House is trying to shift the focus onto Trump's understandably outraged supporters. The official statement, once again, slanders millions of Americans.
From Breitbart:
The White House urged Americans to remain peaceful after the FBI raided former President Donald Trump's home on Monday.

"We would ask Americans to remain peaceful in this time," White House press secretary Karine Jean-Pierre said during the daily briefing when asked about angry Trump supporters.
Oh, really, Karine? The Democrats conducted an unprecedented and shocking FBI raid on a former president's home over paperwork—and she has the audacity to suggest Americans are the ones in the wrong?
Conservatives have every right to be upset about what happened. Trump claimed he had no prior warning about this raid.
His office said it was cooperating with the National Archives and had handed over documents.
Yet an FBI under the control of Trump's top political rival invaded his home, searched it for nine hours, refused to let his lawyers watch—but his supporters are the dangerous ones?
This is consistent with the left's ongoing narrative about Trump supporters in the wake of the 2020 Election.
Democrats keep pushing the claim that conservatives are "insurrectionists" who pose a threat to our democracy.
Yet it wasn't conservatives who rioted for months during the Summer of 2020. And it isn't Trump supporters who defunded police and allowed crime to run out of control.
There is no indication that anyone is anything but peaceful.
Claims that Trump supporters are doing anything otherwise come from liberal media outlets who are cherry-picking anonymous comments online.
The real question the White House should answer is what was Biden's involvement in this raid. And when will this DOJ release the warrant and findings?
Key Takeaways:
The White House accused Trump supporters of being potentially violent after the FBI raided Trump's house.
WH press secretary warned Americans to "remain peaceful" despite evidence otherwise.
Democrats have long slandered Trump supporters, claiming they are "enemies" of the country.
Source: Breitbart