Joe Biden Just Got Blindsided – His Woke Education Secretary Nailed In Shock Report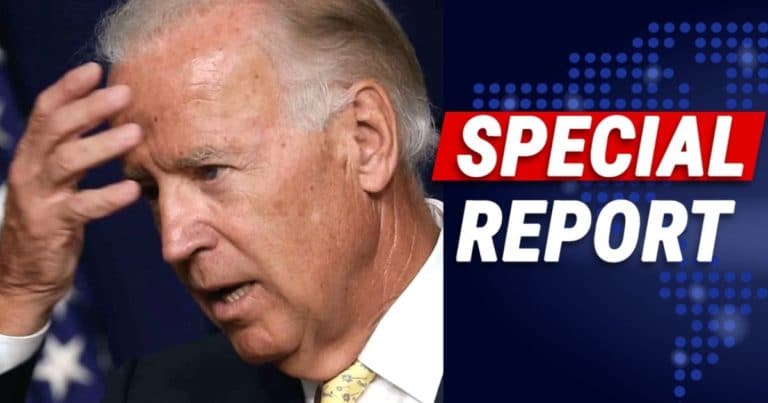 What's Happening:
Americans need to be paying attention, right about now.
The media likes to pretend that Joe Biden is a "moderate" leader who is bringing us back from the "extreme" days of Donald Trump.
But from everything we've seen, Biden is far from being a moderate. We've reported on the news that the progressive left has the man strongarmed. And every decision he's made shows he's nothing but a puppet for the most extreme liberals.
A new report is even more concerning. His education secretary wants to transform our schools in a stunning way.
From Fox News:
At his old job as the Connecticut education commissioner, Education Secretary Miguel Cardona wrote in a 2019 email that he wanted to take steps to ensure teachers were supportive of a new "woke" curriculum the state was implementing…

Among the reasons, he said, "We need teachers behind this wave of our curriculum becoming more 'woke.'"…

The DOE spokesperson also did not specifically address questions about whether Cardona aims to make curricula more "woke" nationwide or whether he was concerned teachers might not be "behind" a "woke" curriculum.
Already, Education Secretary Miguel Cardona's office is trying to dodge this story, but the cat's out of the bag.
When he was in charge of Connecticut's education system, he urged teachers to get behind "woke" curriculum he was pushing.
(Yes, he literally used the term "woke" in an unironic, unsarcastic way. That's chilling.)
The content in question was certainly progressive, PC garbage. It appeared to be an attempt to rewrite our history and culture by propping up "African-American, Black, Puerto Rican, and Latino" peoples.
Like most "woke" content, it will isolate these minority groups, while ignoring or denigrating everyone else (mostly white people).
It's hard not to argue this curriculum is aimed at brainwashing students and dismissing the contributions of our Founding Fathers (few of whom were in these minority groups).
The Department of Education is scrambling to deny if Cardona wants to push this kind of content nationwide.
But if he was willing to do this when he was a small fry in Connecticut, why wouldn't he do the very same thing now?
The left is taking no prisoners in their quest to poison the minds of students, while eroding our history and national identity.
The only silver lining is that the last year got more kids out of public school and into home school. Let's hope the trend continues.
Key Takeaways:
Biden's education secretary has been outed for pushing "woke" content in Connecticut.
While education commissioner in CT, he urged teachers to get behind the new curriculum.
He demanded teachers support content that will rewrite American history to progressive standards.
Source: Fox News