Democrat Boss Just Admitted On Recorded Video – He Says Biden Should "Stay In The Basement"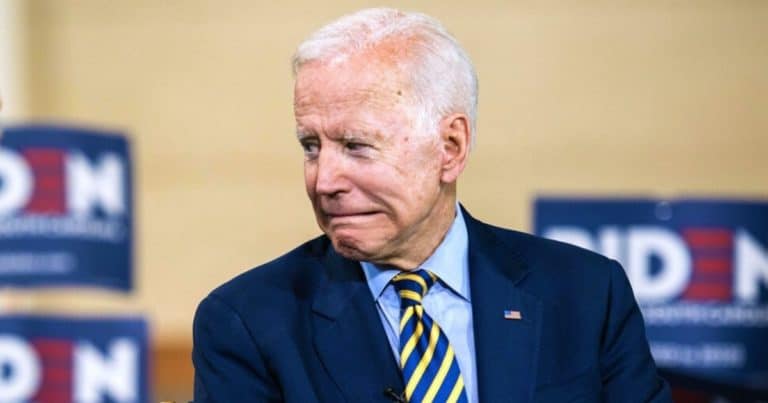 We haven't seen much of Joe Biden ever since he huddled down in his home during the lockdown.
He has, however, made several virtual appearances from his basement. Remember when Biden declared African-Americans who consider supporting Donald Trump "ain't black?" Not a good look, Joe, even if you did apologize.
So, do his Democrat colleagues want him to come out of the basement as soon as possible?
Well, no. Not if top Biden surrogate Terry McAuliffe is accurate.
From Fox News:
Top Joe Biden surrogate Terry McAuliffe told a videoconference meeting of Virginia Democrats over the weekend that the former vice president should remain in his basement … and that Democratic officials are broadly 'preferring' that Biden stay out of the limelight.
These comments came during the "monthly breakfast" of the Norfolk City Democratic Committee.
Here's a video snippet of that:
People say all the time, 'Oh, we got to get the vice president out of the basement.'

He's fine in the basement. Two people see him a day: his two body people. That's it. Let Trump keep doing what Trump's doing.
McAuliffe is a former Democrat governor and served as campaign chairman for Hillary Clinton's 2016 presidential bid.
And here, it sounds suspiciously like he's trying to defend Joe Biden, while at the same time making excuses for him.
Biden's public presence has been questionable as of late. And McAuliffe and other Democrats probably think he should just sit tight … after all, some polls show Biden beating Trump.
Therefore, they might think Biden can only hurt his chances if he makes too many public appearances. More public appearances can result in more gaffes.
Maybe they really DO want him to stay in the basement. But doesn't that hint at something disturbing?
Doesn't that sort of imply they're aware of Biden's potential instability? That they know he DOES make a lot of mistakes that hamper his reputation?
I think it does. And I think this is the reason why they want him to stay in the basement.
But he'll have to step on a debate stage with Trump eventually!
SHARE if you believe Democrats are worried about Joe Biden's stability!
Source: Fox News