Biden's DHS Might Bring Back Deported Migrants – And It Looks Like Taxpayers Will Foot The Bill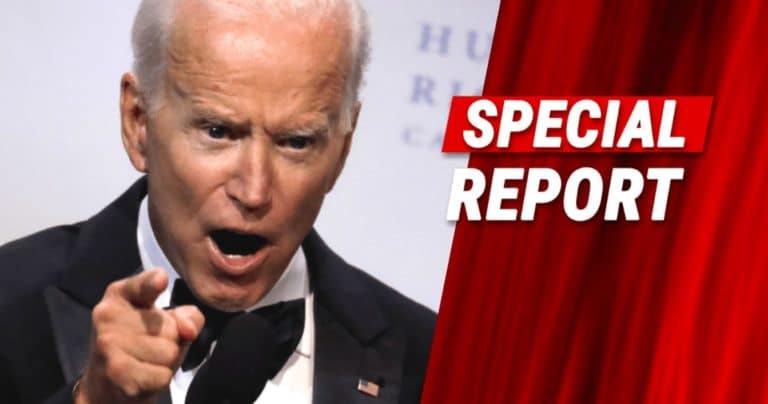 During Donald Trump's time in office, he took a hard-nosed stance on the border. The wall was one of the most controversial parts of his presidency, but many authorities say it worked extremely well.
But now that Joe Biden is in the White House, it seems like all border policies have pulled a 180. And this has resulted in a fresh surge of migrants, and decreased power for border officials.
Now, it might get even worse — and U.S. taxpayers could be on the hook.
When Trump was in charge, the Department of Homeland Security deported 935,000 unregistered migrants. They were also active in searching out undocumented individuals in the country.
However, they're not doing that as much under Biden and in fact, deportations have dropped to a 20-year low.
To top it all off, the open borders lobby has a plan that will actually bring illegal foreigners back to the U.S. And once again, it would appear that taxpayers will have to foot the bill.
From Breitbart:
President Joe Biden's Department of Homeland Security (DHS) may consider a plan to bring deported illegal aliens back to the United States, presumably paid for by American taxpayers.
According to the Associated Press, the push is to bring back those who were "unfairly deported."
This proposal has already been shared with the Biden administration, and they want to discuss the matter with Homeland Security Secretary Alejandro Mayorkas. 75 immigrants' rights groups already support it.
To most Republicans, though, it's just another step in the plan to completely reverse the Trump era policies.
Biden's team is already considering amnesty and reparations for over 1,000 undocumented citizens deported during the Trump years. And in that situation, too, taxpayers might feel some pain.
There are currently anywhere between 11 million and 22 million unregistered foreigners in America today, and 42 million more south of the border who say they want to come into the U.S.
And the new plan is to bring back more? Individuals who were already deported?
The cost to U.S. taxpayers is already almost incalculable, if we consider how much is spent on healthcare for the undocumented residents. Not to mention other forms of assistance like welfare and food stamps.
But this doesn't seem to matter much to the current administration.
At some point, though, Biden will have to address the worsening situation at our southern border, because DHS officials say they can't keep this up for much longer.
Key Takeaways:
The Biden administration is considering a proposal that would bring back people deported during the Trump era.
The proposal aims to return those who were "unfairly deported," but taxpayers would presumably have to pay for it.
Biden is already thinking about amnesty and reparations for over 1,000 undocumenteds.
Source: Breitbart