Biden's Biggest Failure Just Got Exposed – He Destroyed The 1 Thing That Kept America Safe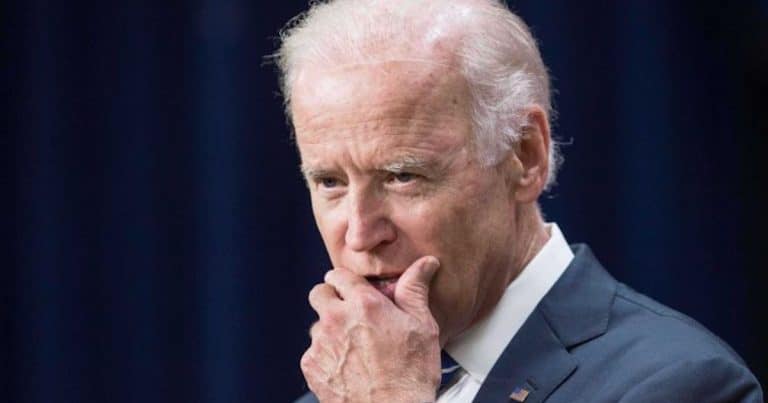 When Joe Biden won the election, Democrats celebrated a victory. And Republicans knew "wokeness" was going to kick into high gear.
Political correctness has started to dictate policy, which many politicians and lawmakers have denounced as completely illogical.
But this is even worse.
It's one thing to have every entertainer lecturing the populace on "woke" topics. And it's concerning that it's taking over schools.
However, it's even more disturbing when it affects the one organization that protects us — and really, the entire world.
Sky News host James Morrow called out what might be the Biden administration's biggest failure.
And it involves the U.S. military (via The Daily Wire)
Sky News host James Morrow said that the world has become a 'more dangerous place' under Democratic President Joe Biden, noting that America's enemies have started to become more aggressive around the world while Biden is focusing on making the U.S. Military 'woke.'
Morrow cited a number of worrisome situations, including Chinese forces committing "their largest ever incursion into Taiwanese airspace."
On top of that, Iran "is on the march with its rebel militias."
These are the types of things that we need to be prepared for, and that requires a strong U.S. military.
Unfortunately, that's not what we're going to have under Biden according to Morrow:
…the U.S. military, I am sorry to report, has fallen prey to invading armies of PC wokesters, human resources PowerPoint jockeys, and identity politics radicals.

So instead of being on alert to fight foreign enemies, the US military is now being used to ferret out domestic foes, i.e. anyone to the right of the Biden administration.
Morrow added that because the U.S. military is "falling for PC fads and identity politics," our enemies aren't just laughing — they're "planning."
This has resulted in a very dangerous atmosphere throughout the world, he says.
Former President Donald Trump tried to build up America's military, and railed against the very PC politics Morrow condemns.
And if Biden continues to allow this to happen, it could have devastating consequences worldwide.
Key Takeaways:
Sky News host James Morrow highlighted the Biden administration's biggest failure.
It's allowing the U.S. military to be invaded by "PC wokesters," and weakening the overall army.
This makes the world a "more dangerous place." And Morrow says our enemies are laughing at us and "plotting."
Source: The Daily Wire