Biden's Pledge Comes Back To Haunt Him – Joe Said He Wouldn't Claim Victory Before Election Was Certified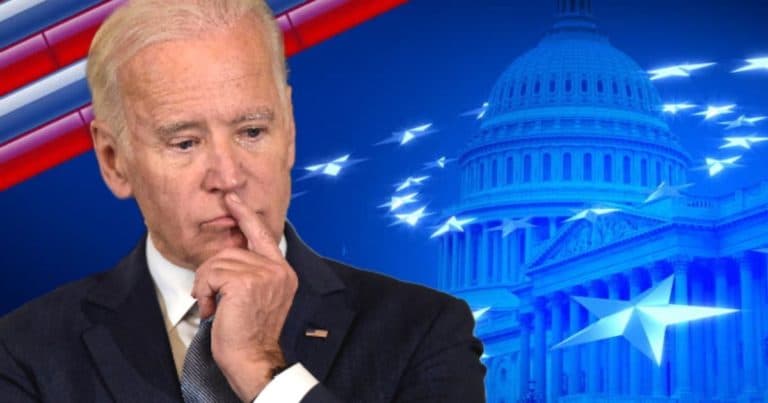 While President Donald Trump continues to contest the 2020 election results, the media outlets have proclaimed Joe Biden the winner. And Democrats are urging Republicans to accept defeat.
Biden has also called for Trump to concede, saying in the process that Trump's battling is "embarrassing." As far as most of the political world is concerned, the race is over.
But Biden might've trapped himself.
During the first debate, Fox News moderator Chris Wallace asked the Democratic presidential candidate about the upcoming election. He specifically asked Biden about his potential victory intentions.
Would he proclaim victory to early? Or would he be willing to wait until everything was cleared and the election was certified?
Biden's answer was simple and now it's coming back to haunt him.
From Breitbart:
'Will you urge your supporters to stay calm while the vote is counted, and will you pledge not to declare victory until the election is independently certified?' asked Wallace of Biden at the first presidential debate in Cleveland, Ohio.

'Yes,' answered Biden.
Biden then added that all ballots must be counted and "it's going to take time to do it."
Now, while he has stuck to his statement concerning the ballots – Joe has repeatedly said that all votes must be counted – there is a problem:
The 2020 election has yet to be independently certified.
The Trump administration continues to contest the results and has leveled lawsuits in several key battleground states, alleging possible election fraud and "voting irregularities."
The bottom line is that while it may seem clear that Biden has won, the results are not yet 100 percent official.
At the same time, Biden and his camp are indeed claiming victory. They've also said they're "going to get right to work," which certainly implies that Biden's presidency is inevitable.
Despite Biden's former promise, he's on record saying clearly, "the election is over." He added that he won't be President until January 20 but obviously, he believes there's nothing else to discuss.
As far as Trump's team is concerned, however, nothing is over. Biden may also have to address his previous pledge; perhaps he believes the election really has been certified.
Either way, for the time being, the situation is this: Biden has proclaimed himself the victor, and Trump isn't going down without a fight.
Key Takeaways:
Joe Biden pledged during the first debate that he wouldn't claim victory until the election was independently certified.
The 2020 presidential election has not been certified yet, but Biden has clearly stated that "the election is over."
At the same time, President Trump continues to contest the results.
Source: Breitbart