Biden's Spokeswoman Gets Cornered By CNN – Jake Tapper Tells Her Voters Deserve Joe's Answer On Court Packing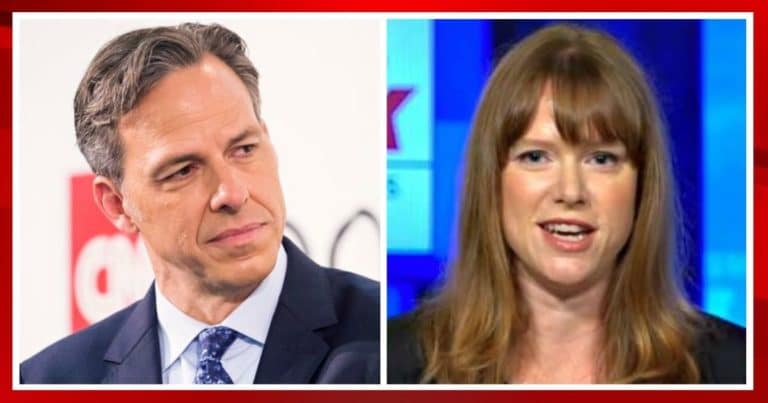 What's Happening:
The MSM has been trying to run interference for Joe Biden since he has been unwilling to answer the court-packing question.
Some are even trying to redefine the term, accusing Republicans of "packing" the courts… when they were just filling vacant seats according to the Constitution.
Biden even warned voters they wouldn't know his position until after he was elected. And they don't deserve to know it until then. Not smart, Joe.
But apparently, one member of CNN wasn't willing to run with the pack. Jake Tapper—a noted Trump critic—actually demanded answers from Biden's campaign spokeswoman:
When Biden's talking head tried to push his "un-Constitutional" claim, Tapper called her out:
I know, it's odd to see this kind of thing on CNN. Someone on that network actually holding a Democrat accountable!?
Has hell frozen over?
But for once, Jake Tapper was demanding answers from the Biden campaign.
First, he refused to accept the notion that Biden won't give a straight answer to an important question. For some reason, he's willing to "die on this hill" of court-packing.
Out of all the issues to stay silent on, he's silent on this!?
Tapper explains to Biden's spokeswoman that voters deserve to know if Biden wants to cram more justices onto the highest court in the land.
The Supreme Court rules on issues that affect every last one of us. It's not right to keep this information from voters.
Then, when Biden's staffer tries to accuse Trump and the GOP of breaking the Constitution, Tapper is on hand again.
He reminds this woman (who seems to not understand how the law works), that Trump and the Senate are entirely obeying the Constitution by appointing a new justice.
In fact, Trump and Senate Republicans have been fulfilling the Constitution by appointing judges to seats Obama left empty.
It seems Biden's camp does not have the answers to these important questions. They refuse to deal straight with voters.
Are you willing to vote for someone like that?
Key Takeaways:
Jake Tapper confronted Biden's spokeswoman over the court issue.
He said voters deserve to know Biden's stance on court-packing.
He also confronted the campaign, saying Republicans aren't violating the Constitution.