Black Lawmakers In Sanctuary State Hit With GIGANTIC Scandal – They Spent $500K On…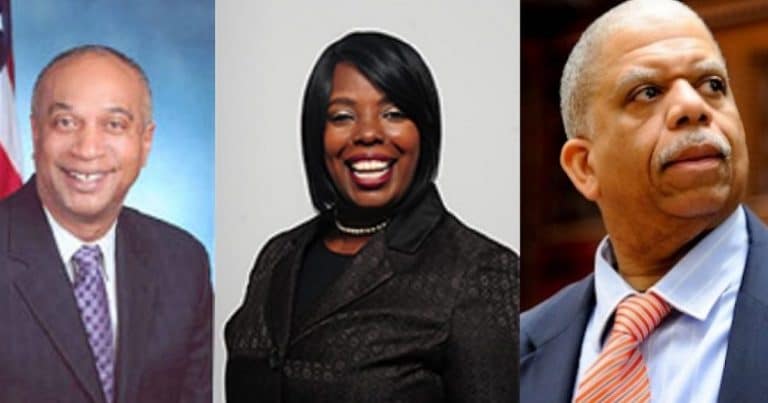 Democrats act like they're the party of charity that empowers the poor.
But they're not.
In reality they're only in politics to enrich themselves. THAT'S their dirty little secret.
Leftist politicians are constantly running schemes, and are largely allowed to operate with impunity (unfortunately).
This is because the IRS prefers to audit conservative organizations and individuals, like the more than four hundred conservative nonprofit groups that were targeted in 2013 under Obama.
But as history tells us, left-wing organizations – like the Clinton Foundation – are the groups that should be investigated for mishandling donations.
Now the Democrats in New York are taking a page out of the Clinton's playbook…
From The Daily Caller:
"The caucus of black New York state lawmakers runs a charity whose stated mission is to empower 'African American and Latino youth through education and leadership initiatives' by 'providing opportunity to higher education'…

…but it hasn't given a single scholarship to needy youth in two years, according to a New York Post investigation."

The group collects money from companies like AT&T, the Real Estate Board of New York, Time Warner Cable and CableVision, telling them in promotional materials that they are 'changing lives, one scholarship at a time.'
The group — called the Association of Black and Puerto Rican Legislators, Inc. — instead spent $500,000 in the 2015 – 2016 fiscal year on items like food, limousines and rap music, the Post found.
It's infuriating that these lawmakers wasted $500K on frivolous things and didn't hand out a SINGLE scholarship to needy students.
If I were a needy student, I'd be furious!
The charity was clearly a front for these Democrats to rake in tons of cash, tricking corporations into thinking their donations were helping the black community.
But everyone involved with this fraud is acting like they don't know anything about it, claiming plausible deniability.
One would think the charity's treasurer and New York Assemblyman Gary Pretlow would be aware of this activity, but when questioned about it he responded:
"I just sign the checks they give me."
Even the charity's chairwoman, Assemblywoman Latrice Walker, told the press that she "does not have any knowledge of the matter."
How low can you get?
These lawmakers are supposed to be setting a good example and providing opportunities for needy youths.
Instead, they're stealing from them like the con-artists they are.
This is just normal behavior for the Democrats, but as always, it's the American people who suffer.
Source: The Daily Caller