Black Lives Matter's Closet Swings Open – Investigation Shows They Paid Family Members Almost $4 Million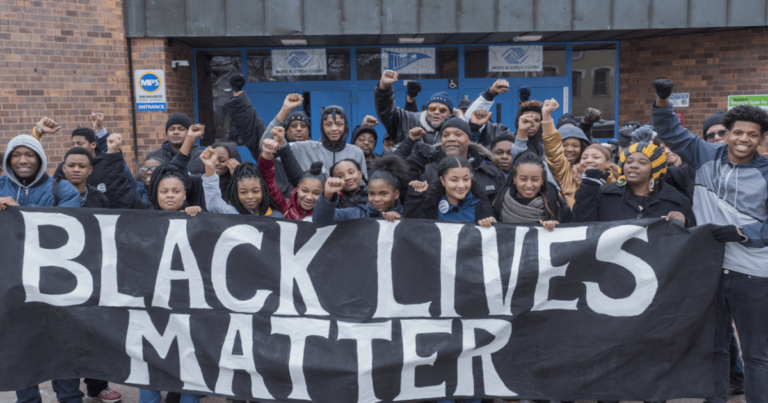 What's Happening:
Black Lives Matter (and its various chapters) gained tremendous attention in 2020 when it organized protests (and riots) over the summer.
Democrats worked with BLM to fundraise; both groups used the Democrat platform ActBlue. It came out that much of the money raised by BLM during that time mysteriously ended up in Biden's coffers.
But that's not the end of it. Apparently, a group dedicated to helping black Americans was helping itself.
From Fox News:
The Black Lives Matter Global Network Foundation dished out nearly $4 million in consulting payments to its board secretary, co-founder Patrisse Cullors' brother, and the father of Cullors' child…

The nonprofit also pushed $1.8 million to individuals with close ties to Cullors, who stepped away from the group last year.
I guess the Marxist group knew the value of racial outrage. And that value was exactly $4 million.
The group spent that much money on "consulting payments" made to the co-founder's brother and the father of her child.
The non-profit also shelled out $1.8 million to other folks close to Cullors.
Wasn't this group about protecting black lives? Were those lives just Cullors' and her friends?
The group tapped into the moral outrage felt by millions of Americans after the death of George Floyd. Yet it did little to help the fortunes of black Americans—many who were actually hurt by the group's actions.
BLM was behind numerous protests that devolved into riots over the summer of 2020. The group had been quiet since 2016, the previous presidential election.
But it reemerged in 2020 to capitalize on Floyd's death—and be used as a tool for the Democratic Party.
What did BLM accomplish though? It seems not much more than a windfall for Cullors and her family. Cullors left the organization after being outed for buying several million-dollar houses.
Meanwhile, black Americans have not seen any improvements to their lives or fortunes (not since Trump was in office, at least).
Key Takeaways:
BLM paid over $4 million to the co-founders family and friends.
The payments were for "consulting services" to the radical group.
Cullors left the group after being outed for buying million-dollar houses.
Source: Fox News