After Democrats Try To Block Trump's Immigration Freeze – A Federal Judge Flips On Them, Rules For Donald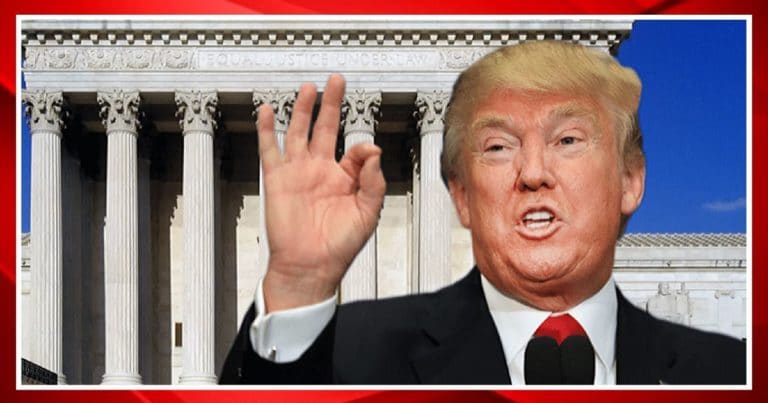 Trump put a temporary halt to immigration during the crisis, but Democrats were quick to try to stop him.
They wanted immigration to continue, even though most states are on lockdown. With so many businesses closed, what were these new immigrants going to do?
Regardless, they took Trump to court. But a federal judge who once ruled against him has made his decision.
From Fox News:
A federal judge in Oregon who previously blocked President Trump's order to bar immigrants who lacked or could not afford health insurance refused to do the same with regard to Trump's recent pause on green cards.
Woah. A federal judge in Oregon ruled in favor of Trump's crisis-related immigration halt.
Previously, he ruled against Trump in an order that barred immigrants who could not afford health insurance.
But now, it seems this man agrees with Trump's latest order.
Democrats claimed Trump's temporary halt on immigration might prevent some people from entering indefinitely.
A bit of a stretch, considering the halt only lasts for 60 days. Although the judge agreed with the plaintiffs, he said that was not enough to block Trump's order.
Liberals have frequently accused Trump of being "anti-immigration." But the fact remains this order was designed to protect Americans.
Over 30 million went on unemployment since the lockdown. Those Americans will be eager to get back to work as states reopen.
Why would we let in newcomers at this moment, who will be quick to take many jobs?
President Trump is giving Americans a chance to get back to work and providing for their families. After the 60 days, as the economy is well on its way, legal immigrants can enter.
Sounds reasonable, doesn't it? And even this judge agrees.
SHARE to thank President Trump for halting immigration.
Source: Fox News