After Democrats Try To Block Trump's Name On Anything – Florida Rep. Pushes For Highway To Be Named For Donald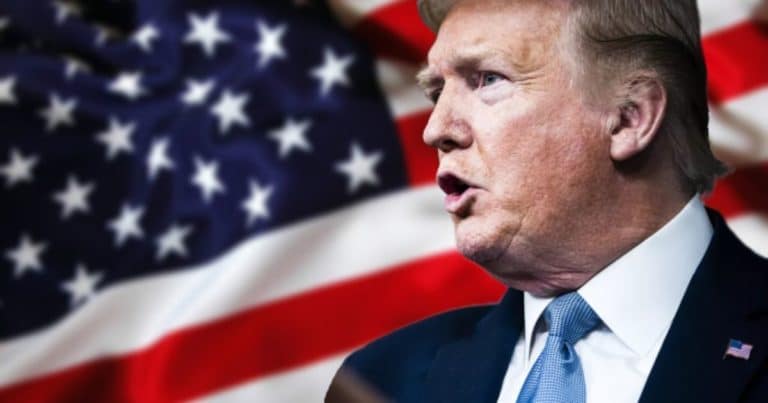 What's Happening:
How much do Democrats despise Trump? Well, we've seen their level of hate against him and his supporters over the last four years.
But, to put a cap on their disgust for this America First leader, they tried to do this to him.
From The Hill:
Rep. Linda Sánchez says she's poised to introduce legislation that would ban virtually everything — "even a bench" — from bearing President Trump's name.
A leftist House member wants to prevent Trump's name from appearing on anything. Not even a "bench."
But it didn't take long for Republicans to push back. In fact, one Florida leader is pushing to rename an entire highway.
From Orlando Sentinel:
State Rep. Anthony Sabatini wants to rename U.S. Highway 27 in Florida the President Donald J. Trump Highway.

"Looking forward to working on this important designation honoring one of the greatest Presidents in American History," Sabatini, R-Howey-in-the-Hills, wrote on Twitter on Tuesday.
A Florida state representative wants to rename U.S. Highway 27 to "President Donald J. Trump Highway."
There's a good chance he'll get his wish. Florida, a once "swing" state, has decidedly gone red in recent elections.
Trump, in fact, won the state by a shocking 400,000 votes—the biggest margin ever.
The current governor is a Trump supporter—so are many local leaders. It would not be a hard hill to climb to get this highway named after him.
And after that, who knows what else? To think that nothing in this country will be named after Trump, just because a bitter Democrat says so, is ludicrous.
We will most likely see similar measures arise in other states. No doubt, private citizens will rename places after Trump. We might even see statues erected.
But don't be surprised to learn of other conservative state leaders follow Sabatini's lead.
Would you be proud to have the road you live on named after Donald Trump?
Key Takeaways:
A Florida state representative wants to rename a highway after Donald Trump.
This comes after a D.C. Democrat wanted to pass a bill banning anything from being named after Trump.
Source: The Hill, Orlando Sentinel