Major Blue City Makes Last-Minute Election Change – Control of the Senate Could Hinge on Reconciliation Process in Philly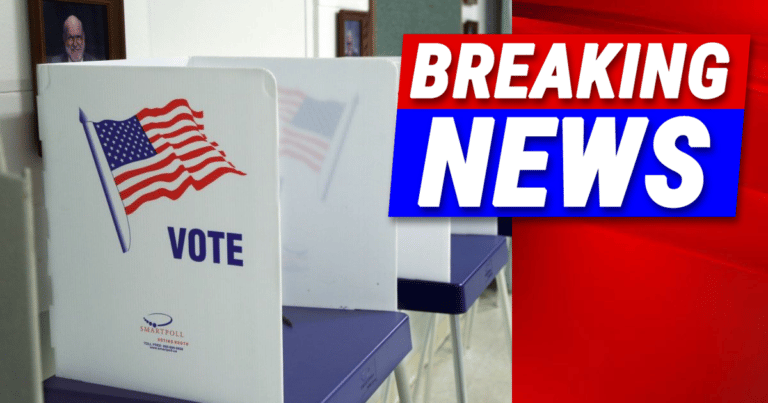 What's Happening:
As Americans flock to the polls, many people will be watching how the results are tallied. 2020 wasn't that long ago, and Americans should demand our election officials be held to a high standard.
One state, in particular, has struggled to provide a fair and open ballot-tallying process. Democrats have fought hard to prevent changes to its antiquated system, leaving room for problems. But in one major blue city, they just passed a last-minute change that could give the GOP a leg up.
From Fox News:
Philadelphia officials voted Tuesday morning to impose a last-minute rule change…

The city's three-member elections board voted 2-1 in favor of imposing poll book reconciliation, a lengthy process intended to prevent double votes, the Philadelphia Inquirer reported Tuesday. The reconciliation process would flag any mail-in ballots from voters who also cast ballots in person.
A three-person election board in Philadelphia voted on Tuesday morning to keep a rule that requires poll book reconciliation. This means the city will have to check for double voting, making sure nobody who sent in a mail-in ballot also voted in person.
This seems like a no-brainer, at a time when mail-in voting is becoming so common. But out of the three members of the board, one of them actually voted against this measure. The board was made up of one Republican and three Democrats. How balanced of them.
But one of the Democrats voted with the Republican board member to support this rule. Some are complaining this could drag out the vote-count process. But shouldn't every city and state have this kind of rule?
Why shouldn't election officials ensure nobody is voting twice? I doubt someone will forget they voted by mail and showed up on Election Day. The only people trying to do this are intentionally cheating. Strong election laws should prevent this kind of thing, otherwise potentially hundreds or thousands of people could vote twice.
Republicans have fought for this rule to be in place for years. It closes a hole that anyone might exploit. This doesn't mean all of Pennsylvania's voting problems will go away. But it does mean that it will be harder for some people to manipulate the election.
Key Takeaways:
Philadelphia's election board voted to support poll book reconciliation, which prevents double voting.
The rule prevents people who voted by mail to vote in person on Election Day.
Two of the board members voted in favor, one–a Democrat–voted against.
Source: Fox News