Blue City's Disgusting Epidemic Goes Public – They're Forced to Appoint a "Rat Czar" in NYC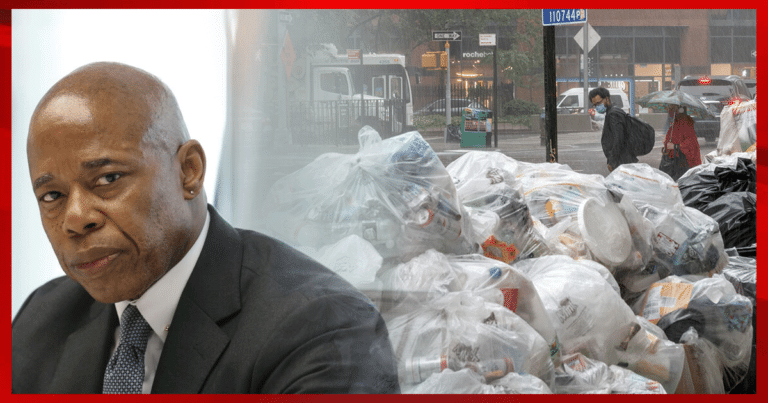 What's Happening:
I wouldn't blame you for ditching the big city for rural life. Honestly, anyone who wants to keep their rights and prosperity should flee Democrat-run cities now. The radical left has made once beautiful cities totally unlivable.
But it's not just rising crime, drug use, taxes, and homelessness making these places hellholes. Democrats are failing so badly, that even basic sanitary standards have plummeted. And now, one  mayor is proudly announcing a new "czar." The real will turn your stomach.
From Breitbart:
New York City's infamous – and growing – rat population now has a new foe with the appointment Wednesday of a first-ever "rat czar" to tackle what is deemed a "major quality-of-life and health issue."

Mayor Eric Adams (D) said former school teacher Kathleen Corradi is the new director of rodent mitigation, or "rat czar," tasked with cleansing the city once and for all of its four-legged conquerors.
Wow. I promise you, you'd see fewer rats on a farm than you would in NYC.
The rat problem has gotten so bad that New York had to appoint a czar to confront it. This is not a victory, Mayor Adams, this is a pathetic admission of defeat. There are so many rats in NYC, they had to hire someone to oversee this crisis.
I can promise you this would not have been necessary when Republicans were running New York. But the last two mayors were leftist idiots who wasted money on housing illegal aliens and pumping up BLM.
I mean, New York is so pathetic, it can't even literally clean up its streets!
Something tells me the rats wouldn't be so bad if they actually prioritized sanitation. But recent photos and videos coming out of the Rotten Big Apple suggest people are getting buried in their own garbage–leading to an explosion of rats.
I mean, this is medieval-level horrible. But even when New York admits it's a problem, they still fail at addressing it.
Why in the world is Adams picking a former teacher to deal with rats? Where is pest control? Doesn't New York have, you know, glue traps? Why isn't the city hiring a few exterminations to deal with this?
Yet again, Democrats prove they cannot run a city. They made this problem, why do we think they are qualified to fix it?
Key Takeaways:
New York appointed the very first "rat czar" to deal with a surge in the pests.
The radical Democrats of the city have been neglecting basic services like sanitation.
The city has spent money on leftist causes like BLM, not cleaning up the streets.
Source: Breitbart