After Border Scandal Hits Democrats – Trump Finds All The Wall Money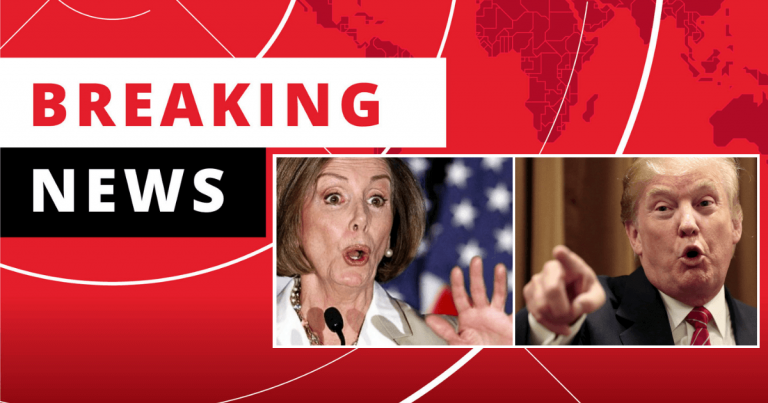 The Democrat Swamp gets exposed, and now Donald has a new solution to the border wall problem.
Democrats like Nancy Pelosi welcome border jumpers with open arms, saying we need them to "do the jobs Americans won't".
The Left also claim that border jumpers help our economy by putting money back into it to make up for all they take out in welfare programs.
But it turns out a lot of the money they receive from their American jobs is NOT going into our economy.
From Breitbart:
Legal and illegal migrants sent $53.4 billion in remittances back to Mexico and Central America in 2018, or more than double the cost of building a border barrier on the U.S.-Mexico border, according to a World Bank report.

Remittances to Mexico reached $33.7 billion in 2018, up 21 percent from roughly $27.8 billion in 2016, the bank reported
These numbers really paint a clearer picture of how damaging it is to our economy when border crossers send $53 billion a year – EVERY YEAR – in remittances out of America, and forever out of our communities.
That is wealth gone from our country. Or, as the Democrats like to say…redistribution of wealth from our country to the third world.
SHARE if you think that money should stay in America!
Just think, if we had a wall on our southern border, that $53 Billion would stay in America, where it belongs.
But it turns out that's actually a perfect place to start to keep migrants out – by taxing the money they send to Mexico to build the wall.
A 10% tax on remittances for the wall would have equaled 5.3 billion in 2018. Multiply that by 5 years, and you get more than the $22 billion we need to secure the border.
What are we waiting for?
These remittances not only hurt our country, they actually hurt the home countries of these migrants.
Mexico and Central America are being abandoned in droves by their own citizens, letting their corrupt governments destroy their local economies.
And the money sent back to Mexico is often used to pay off smugglers, who help even more people cross our border.
We have become Mexico's personal ATM, and it's time for the United States to stop being taken advantage of.
SHARE if you support President Trump taxing money sent to Mexico to build the wall!
Source: Breitbart