After Border Patrol Blocks Caravan – Their Real Plan Unfolds In Another State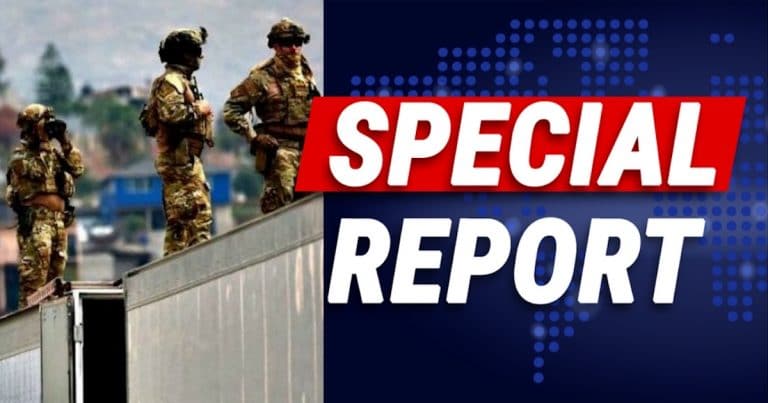 The first caravan was just a distraction – they started Plan A hundreds of miles away.
All eyes are currently on our border with California, but the real story is unfolding hundreds of miles away.
The first wave has finally hit our border in Tijuana, in southern California.
So far, Border Patrol has been ready for them and they have chased any border jumpers back into Mexico.
But as they continue to try to find weak spots in our border, their real plan was unfolding at the border of another state.
From Fox News:
As thousands of troops deployed to the southern border await the arrival of a caravan of migrants heading towards the U.S., border patrol agents in Arizona have already been busy, detaining more than 650 illegal immigrants in just two days this week.

Agents in the Yuma Sector said they detained 654 people – most reportedly being family units or unaccompanied minors from Guatemala – on Monday and Tuesday.

"Larger numbers [of illegal immigrants] have started to illegally cross shallow portions of the Colorado River near Yuma," a press release said.
With all the attention being focused on crossing points for the caravan, others are taking advantage and are flooding other areas of our large, porous border.
SHARE if you support our Border Patrol stopping every border jumper!
While parts of the border between the US and Arizona is protected by a metal fence, they are being cut through.
The damage for each fence is extensive and will cost thousands to fix.
But border jumpers in Arizona are not trying to hide from authorities— they are trying to be found.
That the migrants are no longer, "trying to avoid us, they are running to us, and claim asylum. By doing that, it keeps them in the country longer."
That's just another consequence of liberals coaching the caravan across.
The cartels are using border jumpers to distract Border Patrol so that they are free to traffic drugs, and liberal billionaires are more than happy to help fund them.
Our immigration system is already strained, and the cartels are trying to make our officers so overwhelmed that they no longer focus on their illegal activities.
But our military has been assisting at the border in recent weeks.
Now those who think that they don't have to obey our country's laws are learning their lesson.
Thanks to our President, the government has never been better equipped to fight against the invasion of our country.
Our Border Patrol and military are ready on any part of the border and continue to work tirelessly to keep America secure.
SHARE to thank President Trump and the Border Patrol for protecting our nation!
Source: Fox News