Border Patrol Make Historic Southern Seizure – The Amount They Found Was Enough to "Kill 100 Million People"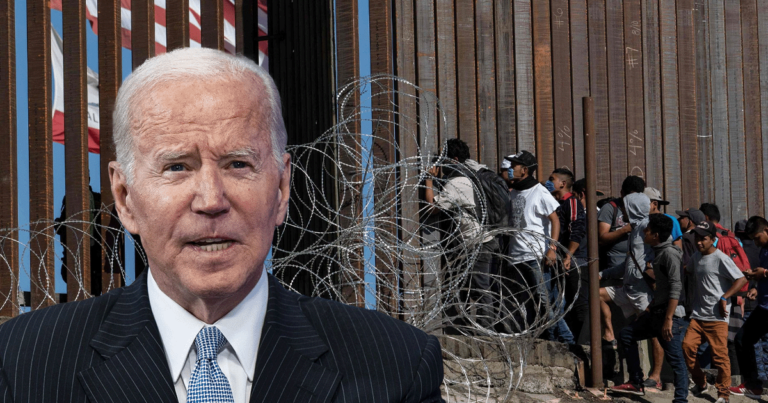 What's Happening:
The liberal media may have forgotten about it, but it's still one of the country's biggest problems. Joe Biden's open border policy has let in millions of illegal aliens. Biden has refused to remove any of these border jumpers, as they trample American communities. These aliens are being taken care of with your tax dollars, as they take jobs from Americans (as Democrats intended).
But the problem is bigger than that. Border town officials say Biden's neglect has given the border to the drug cartels. These evil criminals are calling the shots, not U.S. officials. And they are doing the unthinkable, using Biden's open border to smuggle poison into the country. And Border Patrol just made a horrifying announcement.
From Fox News:
Border Patrol agents have seized enough fentanyl between the ports of entry so far this fiscal year to kill 100 million people, the head of Border Patrol said this week…

U.S. Border Patrol Chief Raul Ortiz announced that agents have seized more than 465lbs of the narcotic, which can fatal in tiny doses, between the ports of entry since the start of the fiscal year in October.

"That's enough to kill 100 million people," he said.
This is truly shocking. Thanks to Joe Biden, drug cartels have free rein at our border. They are smuggling untold amounts of their deadly drugs into the country. The amount Border Patrol has managed to seize is over 465 lbs.
That's enough fentanyl to kill 100 million Americans, or the populations of California, Texas, and New York. Fentanyl is an extremely powerful synthetic drug. Made in China, drug cartels add it to other drugs to make them more potent.
A dose as small as a period on a page is strong enough to kill a person. Just 465 lbs. of it can kill one-third of the U.S. population. And that's just the fentanyl authorities managed to seize. How much made it passed them, into the country?
Biden and Democrats refuse to enforce our border laws, claiming it is "harmful" to deport illegal aliens. Really? Isn't it harmful to let criminal scum smuggle poison into our country? How many Americans, sons and daughters, will be killed by this fentanyl? How many lives will be lost because Joe refuses to protect the border?
All of this chaos is on him. Biden deliberately keeps the border open, thinking all these illegals will help Democrats win elections. But it is leading to the deaths of potentially countless Americans.
I hope it's worth it, Joe.
Key Takeaways:
Border Patrol revealed it seized over 464 lbs. of fentanyl in this fiscal year alone.
That is enough of the poison to kill 100 million Americans.
This is due to Joe Biden's refusal to secure our Southern border.
Source: Fox News